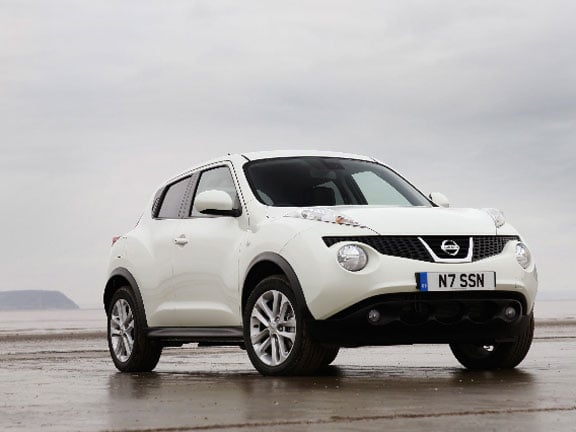 It's probably one of those if-you-have-to-ask-you-obviously-aren't-going-to-buy-one scenarios.
But for the record, Nissan's European design studio is regarded as being fairly fashion-forward by the rest of the automotive industry and it's obviously confident enough in its abilities and credibility to create a small car that looks like a mash-up between a dune buggy and a hot-hatch.
Juke has apparently gone down a treat in Europe, where it's been snapped up by the precise market it was designed for: young urbanites who aren't afraid to go a bit 'out there' when they go… out.
Such a market does not really exist in New Zealand, since the average age of our new-car buying public tends more towards retirement than radically young. Although I do have a feeling that the Juke's looks and packaging could potentially appeal to older buyers, who in my experience often welcome standing out from the crowd and will certainly appreciate the Juke's high seating position, compact exterior dimensions and ease-of use – equipped as it is with a Continuously Variable Transmission (CVT) driving the front wheels only.
So what you'll think of Juke will really depend on what you expect from it. If you want a sporty drive to go with the weird looks, you'll be a bit disappointed. The 86kW/158Nm 1.6-litre engine is adequate, but the CVT seems permanently confused about what you're trying to achieve in your role as driver.
Pressing the Sport-mode button doesn't really help – the throttle becomes more sensitive, but it mostly just creates more noise and a bit more engine braking. Eco-mode sounds promising (Juke achieves 6.3 litres in Combined fuel economy testing), but it feels a bit like somebody's hooked a trailer on the back.
The Nissan does like a corner, though. There's not a lot of communication from the steering, but the Juke has a surefooted stance on the road and minimal body roll. You might not have the power to exploit the chassis, but you can certainly keep the momentum up.
So bright young things will find a spark in the styling and chassis, but be disappointed by the engine and CVT.
Those who want an easier drive may find the powertrain perfectly adequate, but be disappointed by the fidgety ride. Solid cornering comes at opportunity cost, and in this case it's a rigid reaction to rutted urban road surfaces – the kind that the Juke is likely to find itself on most of the time, as it trawls from the suburbs to supermarkets and coffee shops.
Nobody could argue that the Juke offers plenty for the $33,990 asked for the flagship Ti version. All models get keyless entry/start, Bluetooth, cruise control and a trip computer. The Ti boasts smart 17-inch alloy wheels, upgraded audio and upholstery, climate control for the air conditioning for darkened side glass (for the X-Factor set, perhaps).
Verdict? I really have no idea. Bit confused about how successful the Juke fulfils its intended purpose, because I'm not sure what that purpose is. And I'm sure the trendy types in Nissan's European design studio would feel pretty pleased with themselves about that.