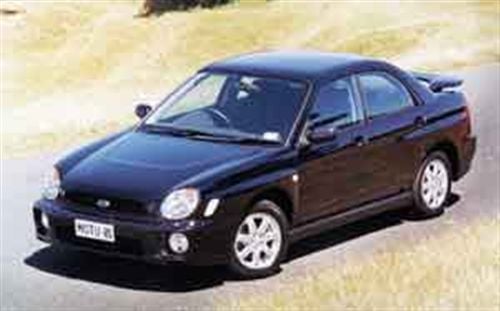 The special stage, which winds through rugged country near Gisborne, will be used in the Rotorua International Rally later this year.
And to mark its rallying association with the famous stage, Subaru NZ has released the limited edition Impreza Motu sedan.
During his time with the works Subaru team – and when the stage was apart of the World Championship Rally of New Zealand – Colin McRae dominated the Motu.
For three consecutive years, McRae set the fastest time through the 50 kilometres of tortuous, twisty, winding road in the eastern Bay of Plenty, on his way to winning the event.
Subaru NZ's Motu Impreza is intended to remind people of the marque's association with one of the classic tests of world championship rallying.
The Motu is based on the naturally-aspirated RX Impreza and is available in just one colour – black. It will sell for $39,990.
The Impreza Motu has all the features of the RX – body kit air-conditioning, ABS brakes, front airbags, electrically-wound windows and mirrors, cruise control, central door-locking and a Compact Disc sound system.
The Motu limited edition Impreza RX sedan also comes with a leather covered gear lever knob, a Motu motif embroidered into the front seat head restraints, a revised grille with extra ducting by the headlights and clear side indicator lenses to contrast with the black paint. And there is the limited edition Motu numberplate.
It is the first time in three years that Subaru of New Zealand has marketed a sedan version of the RX.
"In recent times we've confined sales to the five door hatch," says general manager, Wallis Dumper. "That is now well accepted in its own niche in the market."
Though the sedan market is dominated by discounted sales to the fleet and lease market Dumper says Subaru thinks the Impreza Motu offers "something a little different for sedan buyers. Certainly nobody else provides the active safety benefits of All Wheel Drive in this price range."
The Impreza Motu is powered by a non-turbo 92kW fuel-injected horizontally-opposed boxer four-cylinder engine. Peak torque of 184Nm is developed at 3600rpm. The gearbox is a five-speed manual; the steering is power-assisted and the four-wheel disc brakes have an ABS anti-skid system.
The long travel MacPherson strut suspension provides good bump absorption.
The Impreza Motu retains the flared wheel arches of the Impreza WRX, giving it a more muscular appearance and evokes on the cult car's rallying heritage.