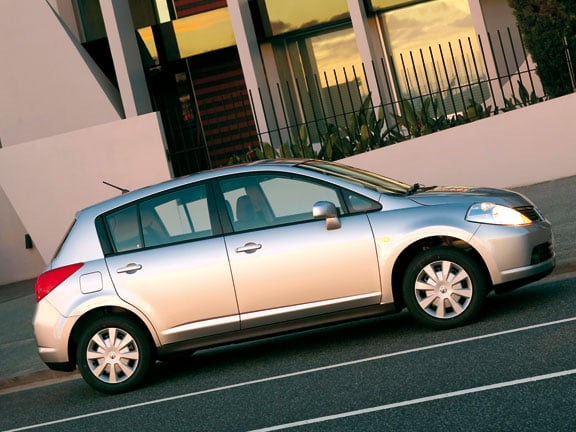 There's something comforting about a name or a number that's been around for a long time. It probably has much to do with familiarisation and a common human tendency to avoid change. How could you call a Holden Commodore anything other than a Commodore? Or imagine a Toyota Corolla by any other nomenclature?
A name is easier to recall than a number, although it's fair to say we soon learn the numbering codes favoured by some
car makers. A 3-Series BMW or a Porsche 911 immediately sparks a recollection, although if a manufacturer has too many numbers, consumers can become confused. I'm unsure why some marques persist in name or numbering changes – unless the car in question had been a sales disaster.
Ford's small car from the late 1950s was the Anglia, but its replacement in 1968 was the Escort. Despite an enviable career and several model changes, the Escort was eventually replaced by the Focus. Yet was anything really wrong with the Escort tag? A model designation is not the sort of thing that outlives a best-by date. Nissan, too, has been guilty of name changing to the point where buyers struggle to remember earlier models. The original Datsun 1200 became a 120Y, and was followed by Sunny, Sentra and then Pulsar.
All these labels have been used on the same model series that now becomes the Tiida – a car already on sale in more than 130 countries. To add to the confusion, different nomenclatures are used for some markets, often because of reasons beyond the control of the manufacturer. In North America, for example, the Tiida is the Versa. Then there's the origin of a name. Tiida (pronounced "tee-da") means "dawn of a new day" in Okinawan, the language spoken on Japan's southern-most island. Another story has the name coined from the English word "tide", referring to the ebb and flow of the ocean. When all's said and done, a name is only a name, but to enhance continuity and recall, maintaining the outgoing model's identification seems to make more marketing sense.
The Tiida is very much part of the new Nissan order that embraces Renault. Carlos Ghosn, chief executive of both Renault and Nissan, slashed jobs in Japan and set about revitalising Nissan's product range soon after the formation of the alliance between the two car makers in 1999. At that stage Renault acquired 36.89 percent of Nissan but boosted that to 44.4 percent in 2002. The Nissan-Renault alliance is a cross-ownership of shares, and with joint world sales of 7.1 million cars last year, ranks the group fourth largest behind General Motors, Toyota and Ford. When Renault moved in during 1999, Nissan was debt-burdened but profits have risen every year since.
Most Nissan buyers have little interest in the ownership of the brand, but they'll be reassured to know the impeccable build quality standards and paintwork of Nissan have not been compromised in the Tiida. It really is well built. And they'll be intrigued by the model's Renault input and French design flavour.
Based on the Renault Clio/Megane platform, Tiida looks more European than Japanese, inside and out. There's a Renault-like front end, a Peugeot 307 tail on the hatchback and a Euro style dashboard with instrument markings that are a touch on the small side.
Expect the five-door hatch to be the biggest seller, but the sedan is also as neatly shaped as is the Wingroad station wagon. The upmarket Ti hatchback we've been driving looks and feels much bigger than the outgoing Pulsar, but thankfully it hasn't grown that much. Though the wheelbase has swollen 65mm to 2600mm, overall length is up a mere 21mm to 4205mm. The car is no wider but, in unison with current trends, body height increases 87mm to 1535mm.
Given the extra strengthening and higher equipment level, the Tiida's kerb weight of 1168kg is surprisingly less than the equivalent Pulsar. Despite the extra length, the 10.4 metre turning circle remains the same, but you need to live with a smaller fuel tank, down from 60 litres to 52 litres. The $32,450 Ti is only available with the four-speed automatic but the lower grade ST sedan and hatch are each priced under $29,000 with a six-speed manual gearbox, or $30,380 in auto mode.
The Tiida is comfortable, quiet and a relaxed open road runner, with sensible gearing for our conditions and a smooth auto. A new pendulum engine-mount system reduces vibration and this, along with extensive sound absorption materials, helps make the new Nissan extremely quiet and refined.
Though two engine sizes (1.6 and 1.8-litre) were offered on Pulsar, the Tiida line-up is simplified with one power unit.
The new, all aluminium 1797cc DOHC engine with variable valve timing produces 93kW – just one kW more than the old Pulsar 1.8, while torque is up from 161Nm to 174Nm. It's a reasonably willing power unit with performance and economy about average for the class. Lifeless steering is somewhat vague in the straight-ahead position but the torsion beam rear suspension works effectively and the car is a safe and trim handler. Neatly styled 15-inch, seven-spoke alloy wheels, shod with 185/65 tyres, are standard on the Ti, while silver accenting on the facia, steering wheel spokes and transmission lever provides some relief from the dark trim.
We missed an on-board computer and steering wheel remote controls for the audio, and the heavy C pillars hamper
rear visibility. But small windows in the front A pillars are useful in reducing blind spots, and an easy reach lever adjusts the driver's
seat height. The fold-down centre armrest is handy on open road jaunts but impractical around town since it makes it difficult to operate the handbrake. A winner is the remarkable cabin space, with massive rear seat legroom that shames many much larger cars.
The versatility is accentuated on Ti versions by sliding and rake-adjusting rear seats and, even if you maximise the load area, rear seat legroom is still plentiful. Head and shoulder room is excellent and generous seats have cloth centres with vinyl side bolsters.
Curtain airbags are exclusive to the Ti, though all versions have dual front airbags and ABS brake with electronic brake force distribution and brake assist. All have rear drum brakes, but we have no complaints about the brakes' effectiveness. This new arrival is a competent and attractive lower medium challenger that provides Nissan with more punch in an important part of the marketplace.