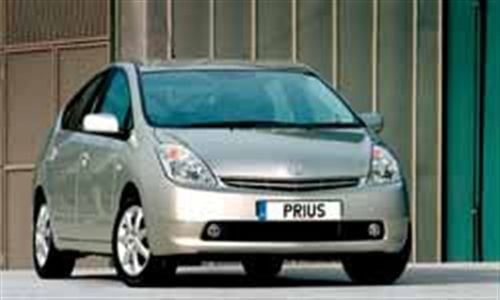 Sitting in the gridlock that is so often Auckland traffic, drivers have plenty of time to contemplate the massive number of cars, buses, vans and trucks busily consuming fuel, creating pollution and going no where.
But there is no such frustration with the Prius. Even if you are failing to make any progress, at least your vehicle is not using any fuel or fouling the atmosphere.
There's a comforting sensation about making a contribution to the environment as well as feeling a little smug about your special form of transport.
Okay, so maybe these relatively early hybrids from Toyota and Honda are not going to change the world overnight but at least they are a real start towards more efficient personal mobility. In 20 years' time you may look back and recall these models as pioneers and just the tip of an iceberg.
Many car makers already have plans in place for hybrids. PSA Peugeot/Citroen is working on petrol/electric 307s and C4s and Toyota says it will have hybrid versions of all its models by 2012. Toyota is cooperating with Nissan and Ford on hybrid technology.
I drove the first generation Prius in Britain back in 1999 and was quite under whelmed. However, this latest generation model is an entirely different proposition, combining remarkable round town benefits with surprising tenacity on the open road.
Younger drivers who reckon petrol/electric hybrid cars are far too warm to be cool have not been catching up on Hollywood gossip. The Americans, of course, are going crazy over the Prius.
Owners include Cameron Diaz, Harrison Ford, Brad Pitt, Tom Hanks and Meryl Streep. Leonardo di Caprio has three of them and probably only he knows why.
Prius (say it Pree-us, not Pry-us) has been crowned American Car of the Year, notching up 10,000 orders in the first week of sales. At the same time, the Honda Insight hybrid was named most fuel-efficient vehicle in the USA.
In the first month of sales in Japan, Prius demand was six times the target figure and more than 200,000 have been sold worldwide.
Prius is more about reducing pollution than fuel economy. In a mixture of urban and highway driving I was struggling to achieve the official urban figures of 5.0 litres/100 km (56.5 miles per gallon), a slightly disappointing figure which can easily be bettered by smaller, conventional diesel-powered cars.
There seemed little prospect for averaging 4.3 litres/100 km (65.7 mpg), the combined cycle result.
However, I was intrigued and impressed by the reduction in emissions and the way in which the car could be driven using electric power only in many situations. The touch of a button slots the car into Electric Vehicle (EV) mode, which operates up to 55 km/h before the petrol engine kicks in.
So you can ease along in slow traffic without petrol power, or manoeuvre in garages and parking buildings with zero emissions and near zero noise. Nice.
Each time the Prius stops at the lights, the petrol engine cuts out and then restarts, almost imperceptively, when needed again.
According to official figures, the Toyota is the second lowest C02 emitting car sold in Britain with a figure of 104 C02 g/km – beaten only by the Honda Insight at 80 C02.
Remarkably, some of the smaller diesels, like the Citroen C2 (108), C3 and Renault Clio (both 110) and Peugeot 206 (113) are not far behind.
Right from the moment you insert the card-type key into the dash and push the power button, you realise this is no ordinary Toyota.
Some learner tuition is advisable but, once mastered, the Prius is a breeze to drive.
It tends to become a little fussy when working hard, but the combination of the 1.5 litre, 57 kW variable valve petrol engine and 50 kW electric motor results in commendably brisk performance.
A whopping 400 Nm of torque is offered by the electric motor up to 1,200 rpm, while the petrol motor produces 115 Nm at 4,000 revs, enough to sweep the five-door hatchback from a standstill to 100 km/h in less than 11 seconds and a top speed of 169 km/h.
Prius eases along on German-made Michelin Energy 195/60 x 15 tyres and the torsion beam rear suspension, allied to MacPherson struts up front and vehicle speed sensitive steering, does a good job
The stepless auto with dash-mounted selector is easy to use and instrumentation is excellent. A multi-function screen in the top centre of the dashboard provides a wealth of information and is simple to operate.
Take care that instead of monitoring the road, you spent too much time watching the monitor screen that shows whether you are driving on electrical power, petrol power or a combination of the two.
Functions like audio, air conditioning, screen and rear window wiper operation are activated by steering wheel controls.
This car generates so much interest from passengers and bystanders that you can spend half your life chatting about the machine.
During most normal motoring it is the petrol engine doing the work, boosted by electric power.
But it's the computer that is constantly making decisions on the best form of power, leaving the driver to concentrate on reaching the destination safely.
Both power sources are coupled by a planetary gear set, with a controller deciding the proportion of power coming from each motor depending on conditions and driver demands.
If you've any concerns about the future of motoring, it's difficult not to be enthusiastic about hybrids. Toyota subsidises the cost of the $43,500 Prius and the New Zealand government should offer incentives to encourage people to buy the car.
In Britain, the authorities offer a kick-back of around $3,000 to anyone purchasing a Prius, and the car also benefits from a cheaper taxation level because of its lower emissions and exemption from city congestion charges.
Compromises? Few, really. There's plenty of front and rear seat legroom and load area dimensions are good considering the complex mechanicals and batteries.
Negatives? Not sure what happens if the car is left idle for a few weeks since the lifetime nickel-hydride batteries need charging for around half an hour every two weeks.
And the repeated references to electrical hazards in the handbook are reason for caution, if not concern. In America rescuers are concerned about potential electrocution from the 270-volt system in a crash.
Compared to other vehicles, Prius emits up to 40 percent less toxic emissions that cause air pollution. This doesn't make the car any easier to sell to the younger market but one day even they may realise we have a planet to save.