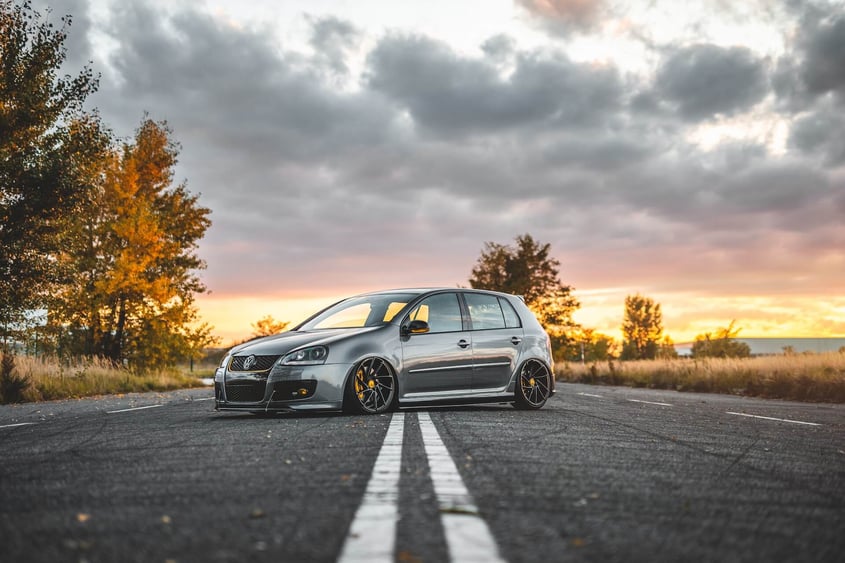 Introduction
The Volkswagen Golf, a staple in many New Zealand driveways, is the epitome of compact performance and understated elegance. From its German roots to the Land of the Long White Cloud, this car has built a legacy of reliability, innovation, and affordability. With its outstanding efficiency, responsive handling, and dynamic design, the Golf continues to shine in the Kiwi market, illustrating a uniquely German knack for engineering excellence packaged in a compact body.
Now, grab a cuppa and get comfy, as we delve into the fascinating world of the Volkswagen Golf, from its interior aesthetics to the technical nitty-gritty and everything in between. And remember, as seasoned car enthusiasts understand, diving into a thorough car review is akin to fishing for snapper - it requires patience, a keen eye for detail, and the enjoyment is in the anticipation just as much as the catch.
Exterior Design
The Volkswagen Golf is a masterclass in aesthetic functionality. Its design is an ideal balance of style and substance, combining a sleek yet practical build with a clean, robust silhouette. The car's dimensions (4,258mm length, 1,789mm width, 1,456mm height) might be compact, but its assertive stance and refined details make it a standout in the carpark or on the open road.
The Golf is distinct with its signature clean lines and vibrant contours, enhancing its aerodynamics and contributing to its commendable fuel efficiency. It sports alloy wheels, with sizes ranging from 15" to 18", depending on the variant. The car's lighting system utilises full LED headlights for clear night-time driving, accompanied by LED taillights for a stylish, easily noticeable rear profile.
Highlight Features:
Full LED headlights and taillights
Alloy wheels in various designs and sizes
Bold, aerodynamic silhouette
Interior Design
Inside the Golf, quality meets comfort in a way few competitors can match. It's a testament to the design philosophy of "form follows function". The car's interior presents a refined, comfortable atmosphere, with a mix of tactile and visual delights. The quality of the material is impressive, from the seat upholstery to the dash, making every trip a treat.
The Golf's cabin is as practical as it is stylish. There's ample legroom and headroom for both front and rear passengers, ensuring a comfortable ride even on long road trips. The boot space is generous too - 380 litres expanding to 1,270 litres when the rear seats are folded down, making it a practical choice for families and outdoor enthusiasts alike.
Highlight Features:
High-quality upholstery and materials
Comfortable seating with ample legroom and headroom
Generous 380-litre boot space, expandable to 1,270 litres
Performance
Under the bonnet, the Golf is no slouch. With an assortment of engine options, this car can cater to various driving preferences. From the base 1.0L TSI petrol engine with its notable fuel efficiency, to the more powerful 2.0L TSI in the Golf GTI and the TDI diesel variants, there's a Golf to suit every Kiwi driver.
The Golf's fuel efficiency is a standout, with the 1.0L TSI petrol engine delivering around 4.9L/100km. This efficiency is further enhanced with BlueMotion Technology in the TDI models, combining Start/Stop and regenerative braking to lower fuel consumption and CO2 emissions.
Highlight Features:
Range of efficient engine options, from 1.0L TSI to 2.0L TDI
Fuel efficiency as low as 4.9L/100km
BlueMotion Technology for reduced CO2 emissions
Safety Features
The Golf's safety features are top-notch, reflecting Volkswagen's commitment to passenger wellbeing. The Golf proudly sports a 5-star ANCAP safety rating, making it one of the safest vehicles on New Zealand roads. It comes equipped with Front Assist with City Emergency Braking, which can help reduce the risk of a collision by alerting the driver to potential hazards.
Also included are multiple airbags, an Electronic Stability Programme (ESP), and a proactive occupant protection system that prepares the vehicle for an impending collision. Add to this a rear-view camera and parking sensors, and you have a vehicle that prioritises safety on all fronts.
Highlight Features:
5-star ANCAP safety rating
Front Assist with City Emergency Braking
Proactive occupant protection system
Technology and Infotainment
When it comes to technology and infotainment, the Golf is no old ball game. Its state-of-the-art infotainment system, with an 8-inch touchscreen interface, ensures that navigation, communication, and entertainment are always within reach. A wireless smartphone charger, Apple CarPlay, and Android Auto compatibility further ensure that you stay connected on the go.
Notably, the Golf includes Volkswagen's 'Car-Net' services, providing various online functionalities, including real-time traffic updates and remote vehicle status checks. However, don't worry about it becoming 'too smart' – it won't take over the All Blacks' game analysis or the weekend DIY plans, we promise!
Highlight Features:
8-inch touchscreen infotainment system
Wireless smartphone charger
Car-Net services
Comfort and Convenience
Driving the Golf is as much about the journey as the destination. The car's comfort and convenience features aim to make every ride enjoyable, from quick jaunts to the dairy to cross-country road trips. Its comfortable seating, excellent insulation, and refined ride quality make it a relaxing companion for all driving situations.
For convenience, the Golf offers keyless entry and a push-start button, saving drivers from fumbling for keys. Also included is dual-zone climate control for personalised comfort, and a panoramic sunroof to let in the natural light on those glorious sunny days.
Highlight Features:
Keyless entry and push-start button
Dual-zone climate control
Panoramic sunroof
Driving Experience
The Golf's driving experience is undoubtedly one of its major selling points. Its responsive handling and smooth ride quality make it a joy to drive, whether you're navigating city streets, enjoying a spirited drive on winding roads, or making long hauls on the open highway.
The Golf's progressive steering is noteworthy, providing a natural, precise feel that many drivers appreciate. The car's body control is excellent, and the quiet cabin ensures a serene driving environment. Overall, the Golf offers an engaging, comfortable driving experience that stands out in its class.
Highlight Features:
Responsive handling and smooth ride quality
Progressive steering for a precise driving feel
Excellent body control and quiet cabin
History Over Time
The Volkswagen Golf is a story of evolution, reflecting over four decades of innovation and refinement. From the first Golf, launched in 1974 as a front-wheel-drive replacement for the Beetle, to the current eighth-generation model, the Golf has constantly adapted to meet drivers' changing needs.
In New Zealand, the Golf has become a go-to option for those seeking a reliable, versatile, and stylish car. Throughout the years, the Golf has received various awards for its outstanding quality, including the New Zealand Car of the Year award in 2015 for the Golf VII. Its GTI variant has become an icon in its own right, embodying the reach and the feeling of freedom that comes with driving their vehicles.
Maintenance and Ownership Costs
Owning a Golf is not just about enjoying the ride; it's also about the peace of mind that comes with affordable ownership costs. Its fuel efficiency significantly reduces running costs, and its long service intervals (15,000 km or annually, whichever comes first) make routine maintenance less of a hassle.
When it comes to resale value, the Golf holds its own, thanks to its reputation for reliability and its enduring popularity among New Zealand drivers. While some European cars might cause a wince at the mechanics, the Golf has proven to be an affordable and reliable vehicle to own and maintain.
Technical Specs
Here's the nuts and bolts of it. The Golf offers a range of engines, from the 1.0L TSI with 81 kW and 200 Nm of torque to the powerful 2.0L TSI in the GTI, pushing out 180 kW and 370 Nm of torque. A 6-speed manual transmission is standard in the base model, while a 7-speed DSG (direct-shift gearbox) automatic is also available, offering smooth shifts and quick responses.
The car boasts an impressive fuel efficiency of around 4.9L/100km for the 1.0L TSI engine, while the 2.0L TDI diesel engine offers excellent torque and long-range cruising capabilities. The Golf also comes with a selection of driving modes (Eco, Comfort, Normal, Sport, and Individual), allowing drivers to customise the car's performance to their preference.
Known Variants
Here's a fun fact: The Golf's name might imply a uniformity, like identical balls on a golf course, but its range is as diverse as the drivers it serves. The Golf lineup includes:
Golf TSI Comfortline
Golf TSI Highline
Golf TSI R-Line
Golf GTI
Golf R
Golf GTE (Plug-In Hybrid)
Golf Variant (Wagon)
Each variant caters to different needs, from the practicality of the Variant to the performance-focused Golf R, proving that there's a Golf for every Kiwi.
Conclusion
The Volkswagen Golf is a testament to the power of thoughtful design, superior engineering, and consistent innovation. It offers a compelling package of style, performance, comfort, and safety that has cemented its place in the hearts of New Zealand drivers. Whether you're an urban commuter, a family-oriented driver, or a car enthusiast, the Golf has something to offer you.
As we conclude this review, remember the Golf is not just a car; it's a legacy, a companion, and a statement. It's a car that adapts to your lifestyle and enriches your driving experience. After all, life isn't just about the destination, but also about the journey - and what better way to enjoy that journey than in a Volkswagen Golf?
See VW Golf cars for sale