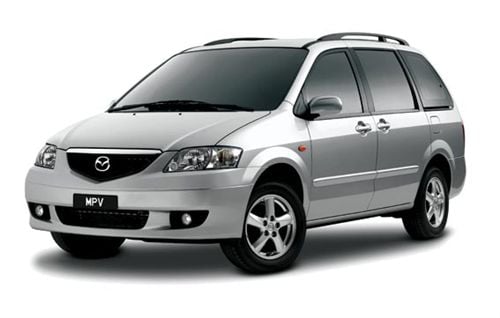 That's a discussion that will have been had in almost every household with a bunch of kids, friends, in-laws and pets that need moving around.
People-movers, also known as multi-purpose vehicles (MPV) were slow off the mark in New Zealand because of high initial cost compared to, say, a good old Commodore or Falcon wagon.
But used imports have put these wagons-on-steroids within everyone's reach. And, today, there are some competitively priced MPVs in the new-vehicle mix.
Not all people movers are load-busters. They range in size from Chrysler's big Voyager and Toyota's Previa to little 'uns like Toyota's Spacio and Picnic.
But size has no limitation on versatility and capability; you can flip seats into all kinds of useful configurations – pull them all out if you like.
You can get in and out easily, sit up high like an SUV driver, and lose count of the cup holders…
If you're torn between a people mover and a wagon, here are some pointers. People movers offer more interior cargo capacity.
Some wagons provide substantial amounts of room, but can't move bulky, tall objects.
Wagons are hard-pressed to carry six adults in comfort, but most people movers can with relative ease, partly because of their superior headroom and partly because of great seating flexibility.
Although wagons are okay to get into and out of, the people mover is tops for ease of entry and exit. A low step-in height, generous headroom and sliding door or doors make access really easy.
Those sliders are also great in tight parking spaces that would trap you in a vehicle with conventional side doors. The sliders are also a main reason why those who use a wheelchair or other mobility aid often prefer people movers.
People movers also score well for fitting and removing a child's car seat, again thanks to the sliding doors and overall room. It can be a struggle in the confines of a wagon or car.
Here's a point in favour of people movers for those with kids who always want to know, "are we there yet?" It's so easy in a people mover to provide in-vehicle entertainment such as DVD-based games or movies.
Some have the gear fitted at the factory, with a swing-down roof-mounted screen or screens in the back of the front headrests.
Sure, you can fit-out the wagon, but it's all a bit cramped. Why bother with a people mover when you can have a full-size four-wheel drive SUV?
Because why carry around the extra weight and complexity of a 4WD drivetrain when you get the same high view and at least as good cabin space in a two-wheel drive people mover.
Plus you'll have the big advantage of the people mover's sliding doors. And you'll avoid the stigma that these days seem to be attached to owning a large 4WD.
And why bother with a people mover when you can get a nice van fitted with seven or more passenger seats?
That's harder to argue, because vans can be marvellous people movers and all have one or two sliding doors.
The basic difference is that vans are built to commercial vehicle standards and may lack the finesse of a true people mover.
This may range from the standard of interior fittings, to how the vehicle handles, to how it performs in a crash.
Recent vans, particularly from Volkswagen and Mercedes-Benmz, blur the traditional lines between commercial vehicle and car but can be costly.