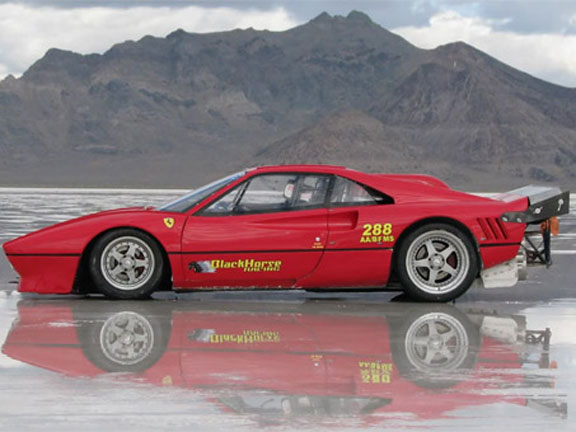 P4 by Norwood, a Ferrari tuning shop, is laying claim to the title of the World's Fastest Ferrari with a record run of 275.4mph (443.2kph) averaged over two sprints. It beat the previous record by just over 3mph (4.8kph).
Using a stock-bodied 1985 288 GTO, owner Steve Trafton managed to snag not only the title of world's fastest Ferrari, but the world's fastest sports car (AA/BFMS) at the same time.
Sources say the car unofficially hit 292.3mph (470.4kph) under different conditions a few years ago.
The car features a 540 cubic-inch big block General Motors V8 engine with twin Borg Warner 80mm turbos pushing out 17 pounds of boost.
Check out the video below…