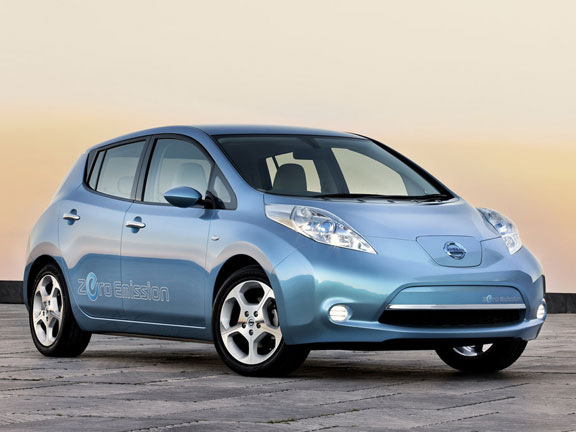 Nominees for the prize include the 2011 Chevrolet Volt, 2011 Ford Fiesta, 2011 Hyundai Sonata Hybrid, 2011 Lincoln MKZ Hybrid and the 2011 Nissan LEAF.
The winner will be announced on November 18 at the Los Angeles Auto Show.
The Chevrolet Volt and Nissan LEAF are representing electric nominees for the first time, and two hybrid models are also in the race. Only one of the nominees – the 2011 Ford Fiesta – uses a traditional petrol engine.
Green Car Journal said that the inclusion of the Ford Fiesta, which achieves up to 40 mpg (5.88 l/100km) EPA fuel economy, "underscores that internal combustion continues to evolve in important ways".
"These five 2011 Green Car of the Year finalists reflect an auto industry in transition," said Ron Cogan, editor and publisher of Green Car Journal. "It wasn't long ago when electric drive was a novelty. Now, it's expected that auto manufacturers will include electric drive in some form among their model offerings."
Last year's prize went to the diesel Audi A3 TDI (42 mpg, 5.6 l/100km), beating another diesel and three hybrid models to take the prize.