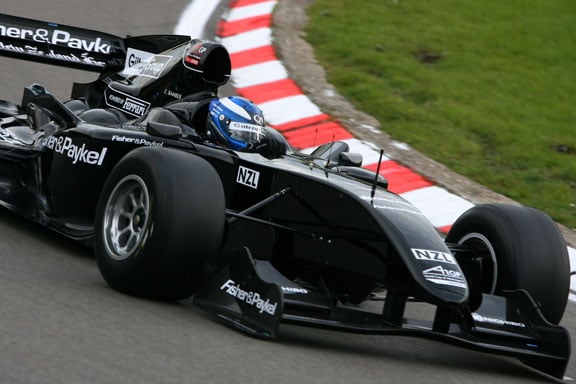 Be in Taupo to see Black Beauty take on the world in a must see weekend at the third A1GP Taupo in January 2009.
This is set to be the fastest ever race in New Zealand thanks to the new generation of A1GP Powered by Ferrari cars. Racing identical single-seat cars, the deliberately equalised technology allows countries to compete on a level playing field.
A packed three-day schedule includes the ENZED V8 Ute series, the Battery Town Porsche GT3 Cup, iconic Muscle Cars and the Toyota Racing Series. A1GP Taupo offers a rare opportunity for fans to interact with teams and drivers. Exclusively inclusive, A1GP brings the thrill of international motorsport to New Zealand.
A1GP qualifying takes place on Saturday 24th with the sprint and feature races taking place on Sunday 25th.
Tickets are on sale now, with some ticket options reduced by 50% from the 2008 event.  Entry on Friday is free to anyone buying tickets for Saturday and/or Sunday.
Parking is free – right across the road from your seat.
Picnics are welcome in the Embankment Area, however no alcohol or carbonated drinks to be brought into venue, and no food or beverage to be brought into the Grandstand Areas.