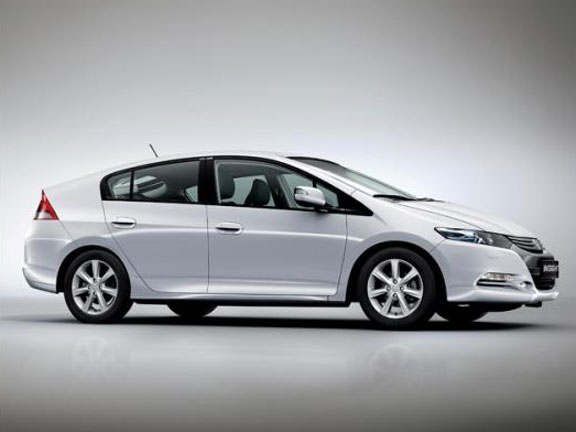 The Supreme Award, for the car that cost the least to complete the 2010 Rally, including fuel and road user charges, went to the Honda Insight S, costing just $147.83 to cover the 1763km distance.
The Driver Award, for the team that achieved the greatest percentage improvement on the manufacturer's fuel consumption figure, went to Emma Gilmour, Donald Holder and Stan Tucker driving the Subaru WRX STI, beating the manufacturer's figure by almost 23%.
The Environmental Award, for the car that completed the distance with the lowest overall CO² emissions, went to the Toyota Prius, which emitted 102.11 grams of CO² per kilometre.
In addition to the Supreme, Driver and Environmental awards, the 49 vehicles competed in eight different classes, ranging from micro to commercial, for the title of the most fuel efficient vehicle in that class. There are also three category awards for the most fuel efficient petrol, diesel and hybrid vehicles.
Class Winners:
Small – Honda Jazz 1.3
Compact – Honda Insight S
Medium – Toyota Camry Hybrid
Large – BMW 520d SE Sedan
Small Lifestyle – Mitsubishi ASX Sport 1.8L 4WD Diesel
Large Lifestyle – Subaru Outback 2.0D Euro Spec
Single Entry Classes:
Micro – Suzuki Alto AMF310GL
Commercial – Volkswagen Transporter TDI
Category Winners:
Petrol – Suzuki Alto AMF310GL
Diesel – Mini Cooper d
Hybrid – Toyota Prius