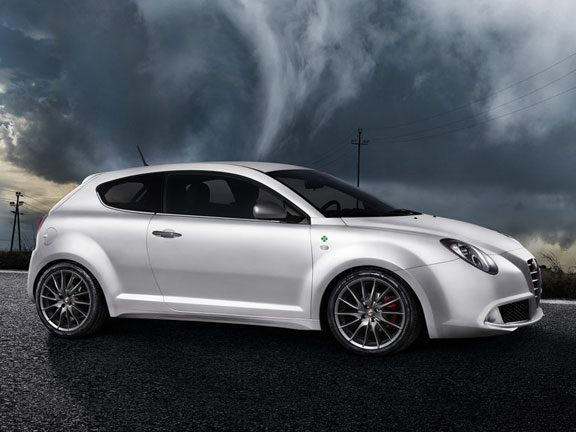 The Alfa Romeo Mito QV has arrived in New Zealand with a new 125kW engine that debuts Alfa Romeo's MultiAir technology, which Alfa Romeo says will deliver more performance, lower emissions and cut fuel consumption.
The new MultiAir technology means that the new Alfa Romeo is faster than other versions of the Mito, and is also more economical across the different tests and produces less carbon dioxide. The advances made in this new engine means that it has been voted by the world's leading technical engineering journalists as the best new engine of 2010.
"If MultiAir was the only technical innovation in the new Mito, it would make it one of the most significant technical advances to arrive in New Zealand this year," says Lawrie Malatios, General Manager for Alfa Romeo in New Zealand. "But the Mito QV also debuts optional dynamic adaptive suspension, bringing technology normally associated with cars that measure their prices in fractions of a million dollars into a new market sector for affordable cars, and debuts the latest Stop&Start engine technology."
Available as an option, dynamic adaptive suspension enables all four shock absorbers to change their rate of damping to adapt to changing road and driving conditions and controlling both body roll and lateral movement of the body. Working with the DNA system already seen on the Mito, the driver can choose Dynamic, Normal or All-weather settings for the suspension and drivetrain.
The Mito QV is powered by the latest version of Alfa Romeo's family of 'Fire' 1.4 litre engines.
The Mito QV delivers a zero to 100kmh time of 7.5 seconds and a 219 kmh top speed. On the open road it consumes a reported 4.8 litres per 100km and offers a combined fuel figure of 6.0 litres per 100 km. Emissions are 139 g/km.
Drivers car further adjust performance to driving conditions, with a choice of two torque peaks, 230 Nm in normal mode or, by selecting dynamic mode, 250 Nm.
All versions of the MiTo are equipped with Trip computer, cruise control, aircon, remote locking and boot release, steering wheel audio controls, front armrest with locker, leather steering wheel, VDC with hill holder, front electric windows, DNA and a six speaker audio system .
Read more about the Alfa Romeo Mito.