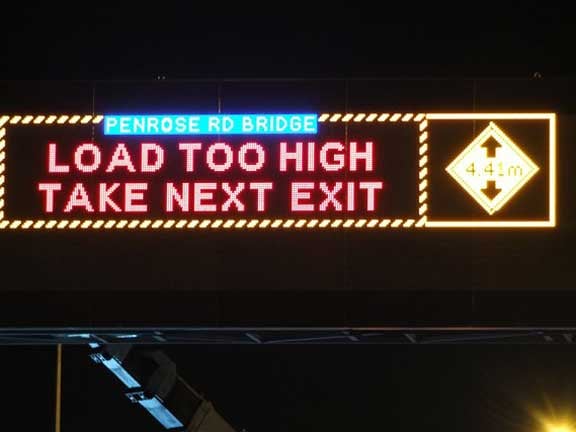 The improved system will notify drivers if they are over-height at a point on the motorway that gives them an opportunity to take an alternative route rather than having to pull over as they currently do.
"Bridge strikes or damage to infrastructure can cause delays that can affect many road users. This improved technology is another step in reducing the risks from over-height vehicles," says acting Auckland highway manager Paul Glucina.
The replacement of six signs on SH1 will start this Thursday (10 March) and will take until the end of June to complete.
While the installation is taking place there will be no warning signs operating, including the current system.
Drivers will still be liable for any bridge strikes regardless of whether the warning system is operating or not.
"The warning system is designed to be a last resort and we expect drivers to take responsibility for ensuring their vehicles do not hit or damage any motorway infrastructure."
Current NZ Transport Agency rules stipulate that the maximum height for a load is 4.25m. Written permission is required before travelling if the load exceeds that height.