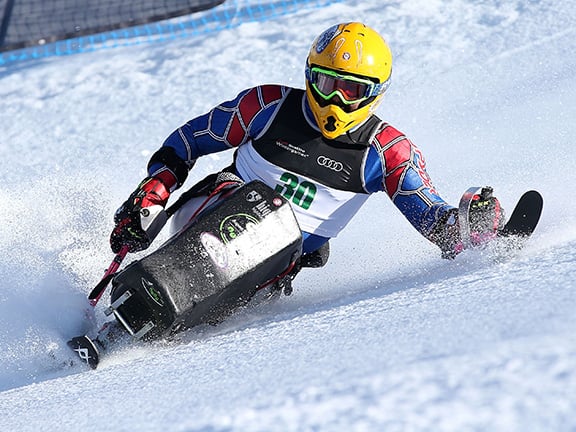 In 2013 Audi New Zealand entered a successful partnership with the Games held biennially in Queenstown, Lake Wanaka and Naseby creating "The Audi quattro Winter Games NZ". The Federation International de Ski (FIS) hailed the 2013 Games as hosting the best World Cups on the international snow sports circuit.
They achieved record attendance, a global audience of 518 million and were recognised as the leading sporting event of the year, winning the Event Excellence category in Sport NZ's Sport and Recreation Awards.
Dean Sheed, general manager of Audi New Zealand, said Winter Games NZ are an important part of Audi quattro's global portfolio of winter sports partnerships.
"The Games have proven to be an exceptional platform for Audi quattro enabling us to showcase quattro's sophisticated technology in both alpine and urban environments to a local and global audience. Our brand is also synonymous with snow sports – we have several snow event partnerships in the northern hemisphere and sponsor elite snow athletes in other markets. This sponsorship allows us to support New Zealand on an international stage and is an important part of Audi's global sponsorship portfolio."
Sir Eion Edgar, chairman of Winter Games NZ, said working with such a prestigious world-class partner further reinforced the strong standing of Winter Games NZ in global snow sports.
"Audi is one of the most respected brands in the world, renowned for its quality and innovation, values shared by Winter Games NZ," he said. "We're delighted to extend our partnership with Audi to the 2015 and 2017 events and look forward to working with them on both a national and global level. Together we will continue to deliver events that take snow sports competition to the next level for athletes, media and spectators around the world."
Winter Games NZ 2015 take place from 21-30 August and feature alpine skiing, cross country skiing, snowboarding, freeskiing and curling at Coronet Peak, Snow Farm NZ, – Cardrona Alpine Resort and Naseby. With the best of the world's elite snow sports athletes competing to qualify for the 2018 Winter Olympics in Korea, New Zealand provides an ideal location for these athletes to train ahead of the Olympics.
The Games also include a full "Downtown Sessions" festival programme featuring films, live music and entertainment in Queenstown and Lake Wanaka.
Audi New Zealand also hosts its world-class Audi ice experience driving programme each August in the Queenstown region and Sheed says he is looking forward to a month of showcasing quattro at its best.
"Our Audi ice experience programme is world class, and through previous participants' word of mouth, we now have more people than ever wanting to experience the challenge of putting a quattro through its paces on the ice. In 2015 our ice driving programme will run in parallel with the Games in August and will provide guests with a uniquely Audi experience, from the mountain to the towns of Queenstown and Wanaka."
While you're here, browse Autotrader's range of Audis for sale.