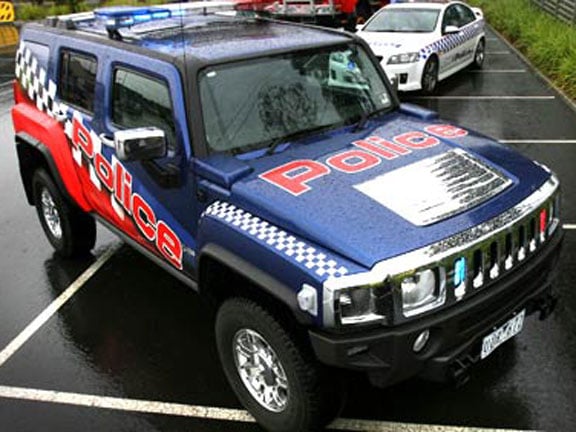 Victoria police will tackle unsocial behaviour in Melbourne over the summer riding in a fleet of new Hummers, reports the Sydney Morning Herald.
On loan from Hummer, five Luxury models were delivered last week, each worth AU$60,000 (NZ$72,662).
They'll be decked with police lights, radios and reflective markings in time for the festive season.
It is hoped the police will appear tougher with the help of these eye-catching vehicles.
In NSW, the public order and riot squad police use a fleet of 10 Nissan Patrol 4WDs painted black to look more menacing.
Victoria Police assistant commissioner Gary Jamieson told local media: "The idea of having Hummers is that it's about trying to measure visible impact, so we've got to try to introduce something which might look different to our current fleet of vehicles. We want to be … seen and we want to make sure the police out on the streets are recognisable and that we do reassure the public that we're there."