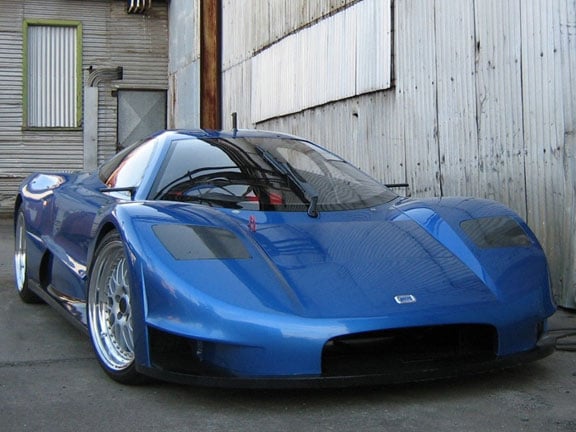 The Joss Supercar is powered by a bespoke 6.8-litre V8 developing 500bhp and will reportedly weight just under 940kg.
Joss claims it will reach its 340kph top speed and 0-60mph in under 3.0 seconds.
The AUD $600,000 price tag doesn't seem to deter buyers - the company claims to already have 10 orders and hopes to build around 25 examples a year.
The Joss Supercar, created by industrial designer and automotive modeler Matt Thomas, was first revealed to the market five years ago, and since then his international team has been refining the car and the company's business model.
Joss says its Supercar has been designed for general road use and will compete against the likes of Ferrari Enzo, Lamborghini Murcielago and the Porsche Carrera GT, with superior performance and a smaller price tag.
Thomas is upbeat about the Joss's chances in a tough market. "This is now not just about producing an Australian first and world-class supercar, but ensuring the business is resourced adequately to meet pent-up production demand," he said. "We have been refining the mechanics of the business model and the car and are now satisfied that we have the right product and systems in place to move forward."
Thomas says he eventually wants to see the Joss racing in the Le Mans 24 hours.