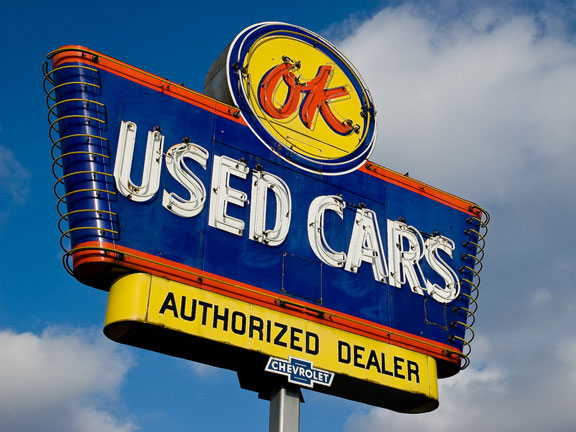 For most of us, buying a car is the second largest financial commitment we will make, and picking a car you won't regret purchasing can be a bit scary.
With New Zealand's uniquely mixed bag of new, used and imported vehicles, the selection process is only made more daunting. Through this straight-up series of tutorials, Autotrader.co.nz editor, former automotive technician and national technical / motoring advisor Steve Vermeulen hopes to arm you with the information you need to avoid a bad purchasing decision. Trust us, if you're even slightly nervous about buying a car – new or used – you need this guide.
Sign up for our regular newsletter to get new tips in your inbox each fortnight.
PART ONE: Before you buy.
1: Decide on a budget
If you don't quite know where to start, confirming a maximum budget is the best way to filter out hundreds of options not relevant to you, especially when researching online. With Autotrader.co.nz you can search for vehicles within your specific price range, and from there you can narrow down the list based on what takes your fancy.
2: What do you need from a car?
About the same time you're working out how much to spend, think about the core things you'll use the car for and what features are a priority to you. A couple of quick guides:
Safety: more modern vehicles typically have improved impact resilience and more safety features like airbags etc.
Reliability: try and find vehicles with a service history from new, don't be discouraged from imports – there are great buys there, but authentic service records are usually difficult to determine with used import vehicles.
Practicality: if you regularly carry passengers then three-doors are out, hatchbacks will have better load carrying options than sedans, sleek rooflines will compromise headroom and lifting babies in/out of car seats.
Open road / Urban use: anything smaller than a Corolla might be great on gas and do everything you need, but if you're travelling 100km/h everyday you will appreciate something larger. Likewise, if you seldom take passengers and stick mostly to the city, something small and easy to park, like a Suzuki Swift, will be perfect.
Economy: smaller engines aren't always the most economical, especially for rural users or families, as you have to keep your foot planted to get up hills or lug extra weight around. Instead look for newer vehicles which are more efficient by design, even with larger capacity engines. In the most laughable display of complete and utter disregard for common global practice or the road users of New Zealand, diesels don't really present any financial advantage to thanks to the government's ludicrous Road User Charges, which grossly penalises purchasers of the most fuel efficient vehicles available. Also think of economy as a whole of vehicle cost, not just a fuel cost, so consider possible depreciation and ongoing parts/service costs.
3: Do your research
You can tell a lot more from online ads than just what's being said by the seller. Look at the photos closely, look for signs of oil leakage if there are shots of the engine, look for wear on the steering wheel, gear knob, pedals and carpets to help determine if the listed mileage seems accurate. Check the area the vehicle is listed in and if the photos show the owner's house; gauge if you think the owner might be well off or not. OK, it's social profiling, but you're more likely to find a car that's had all the necessary repairs carried out purchasing off someone who can afford to do them.
If you're looking at auctioneers or auction websites, monitor actual transaction prices of models you're interested in to assess an average market value. Also check out the condition of the models you're interested in compared with a range of high mileages. You're always best buying a vehicle that's done low mileage, but if there's plenty around with high mileage this at least offers some indication of the expected life span if well maintained.
4: Don't rush it
Never be in a rush to find a vehicle, making an informed decision is far more important. New Zealand has one of the most prolific car markets per capita in the world; if you miss out on one great deal, another one WILL present itself again very quickly. Taking your time and approaching the decision without urgency almost always results in you getting just what you want, without paying more than you should.
5: Private sale vs. Dealer sale
Caution needs to be taken, regardless of who you are buying from. But as a rule of thumb, you can potentially save good money by buying privately, but have almost no comeback under the Consumer Guarantees Act. Car dealers obviously have overheads and are making money on each sale, but they are bound by law to sell a vehicle 'fit for purpose'. If it fails prematurely, even if you haven't got a warranty, they are bound by the Consumer Guarantees Act.
6: How to keep costs down
Manual transmissions are harder to find but are often cheaper to repair, more fuel efficient and typically cost a lot less to buy.
Higher mileages will push purchase prices down, but push service costs up. Find a compromise you're happy with.
Diesels often command higher retail pricing and are often sold on their fuel saving benefits. Be warned though, you need to be doing high mileage to recoup the extra purchase price once you also consider diesel's road user charges. They are also typically more expensive to maintain.
Online scams are out there. Autotrader is monitoring listings full-time for questionable listings, but usually a giveaway is if the seller is based overseas or the price is unbelievably low. This should raise concerns. Rule of thumb, if it's too good to be true, it's probably worth avoiding.
7: Get ruthless
Always try to find out all you need to know before looking at a car. Car sales is an increasingly competitive market and the purchaser should also be in control, it's your money after all. Get ruthless, you can always come up in your offer, you can't go the other way, and you won't hurt a sales person's feelings by trying to secure the best deal you can get. Remember, they'll be doing the same thing to you. Never be afraid of walking away from a deal at any point. Plenty of fish in the sea.
8: Items you can negotiate
Cars require regular maintenance on engine oil, water pumps and transmissions etc. If the vehicle is nearing a service interval for any major component, try to negotiate the cost of said repair out of the price of the vehicle of insist the repairs are carried out by a reputable and preferably independant service agent. Even try and arrange a time to view the car mid repair; this ensures the maintenance items are all carried out and you can speak with the mechanic regarding any other work that they might recommend. If a cambelt is to be replaced, ensure the water pump is done at the same time and sight the replaced components.
9: Check it out
Many cars are financed, and unfortunately many are still sold with money owing on them. If you purchase a vehicle with money owed, you're also buying the debt. On top of this, there are concerns about the vehicle's mileage history, insurance claims, police records and that's before you start to look into any mechanical or electrical faults, rust issues or body repairs. A vehicle history check is strongly recommended as is a reputable mechanical inspection – one that stands behind their advice with a guarantee. These do cost a little, but could save you thousands after the purchase.
10: Sales agreements and receipts
Take care not to sign a sales agreement until all the essential checks have been carried out and the history / vehicle's existing security (finance) risks have been verified and ALL disputed items and have been remedied to your satisfaction. A common misperception is that a vehicle's ownership paperwork is a legal receipt of purchase, it isn't. Make sure you get a signed agreement on paper (a hand-drawn receipt is usually acceptable with most sellers) outlining full and final payment details and should there be any pending items like parts to be ordered that this is all reflected in writing. This binds the seller to any promises made. It's a two-way street; private sellers may also request you to sign something for their protection, which is also fair.