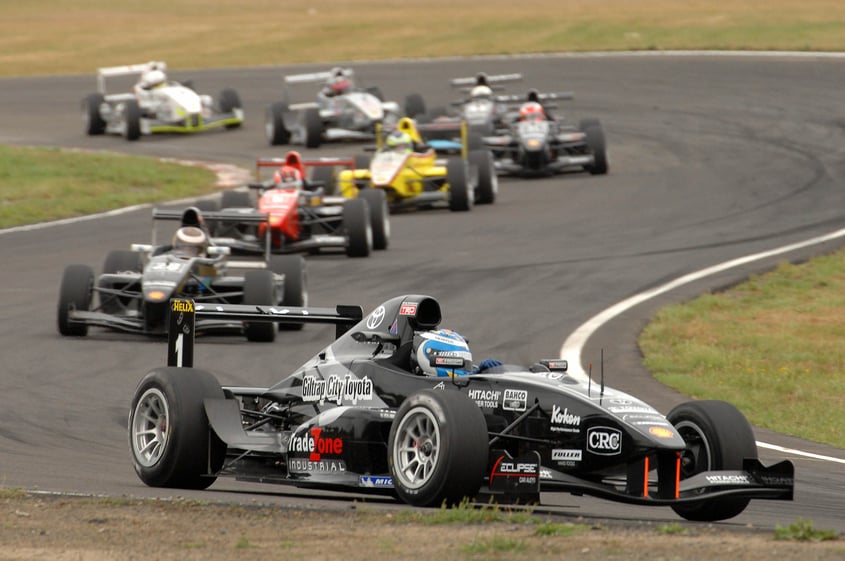 Earl Bamber had the measure of Andy Knight in today's Toyota Racing Series counter at Timaru, driving to a victory of around 1.5 seconds over the Christchurch racer.
The gap had remained pretty constant most of the 16 laps, though Knight closed to with about a second of the Wanganui teenager mid-race.
Michael Burdett finished third, ahead of Mitch Cunningham.
It was a distant third, though, the front two running away from the pack. In the closing stages the gap between Bamber and Burdett was around nine seconds.
Perhaps the drive of the race came from Ben Harford who spun early then drove back through the field to finish ninth.