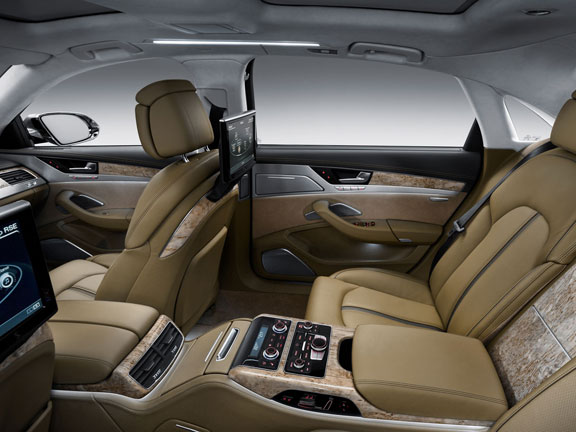 Ward's editors drove 51 vehicles that were all-new or featured significantly upgraded interiors in determining the 2011 winners. They are:
2011 Chevrolet Cruze 2LT RS
2011 Dodge Charger Rallye Plus
2012 Ford Focus Titanium
2011 Honda Odyssey Elite
2011 Hyundai Elantra Limited
2011 Jeep Grand Cherokee Overland Summit
Ward's AutoWorld Editor-in-Chief Drew Winter says, "Auto makers are so focused on the smallest details that it's hard to find a bad interior these days. Still, some are better than others, and we're recognizing the best of the best."
Highlights of the interiors include the high-gloss wood on seat backs and suede inserts on the door panels of the Audi A8; tasteful colour scheme and ample space in the BMW X3; high-grade plastics and noise reduction in the Cruze; blazing red one-piece matte-finish metallic dashboard in the Charger; navigation system and moonroof in the Focus Titanium; the multitude of storage compartments in the Honda Odyssey; the "curvaceous sensuality" of the Hyundai Elantra's instrument panel; rich materials in the Grand Cherokee; fine finish and panoramic sunroof of the Kia Optima; the "sexy" and sleek head restraints of the Volvo S60.