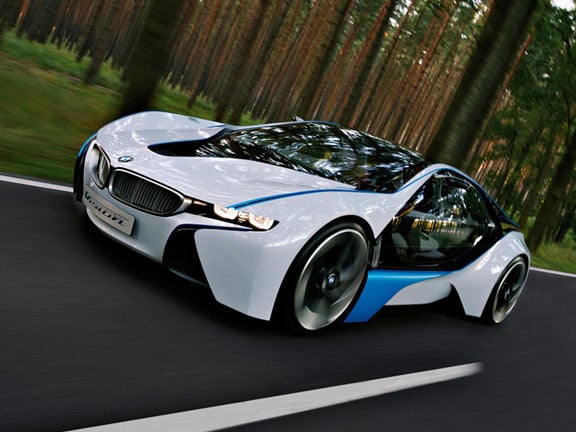 According to German magazine AutoBild, BMW is developing a roadgoing version of the concept – first revealed in September last year – with a limited run of around 5000 to 10,000 units.
The car will reportedly be called the i100 and is due to hit showrooms in 2013.
A source at BMW has reportedly confirmed that the new model will darw power from a hybrid system similar to that seen in the concept – producing 265kW and 800Nm of torque via its 1.5 litre 3-cylinder turbo-diesel engine and electric motors.
A 0-100km/h time under 5 seconds is expected.
The rumoured M version will use a straight six from the next generation M3, coupled to a super capacitor to give it a clean, green power boost.
The concept's exotic materials will apparently be replaced by more traditional types, although it is expected to retain its below-1400kg weight.