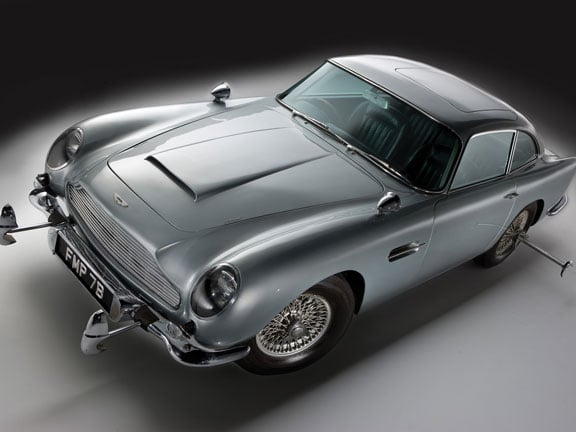 The world famous car, a 1964 Aston MArtin DB5, was initially expected to go for more than 3.5 million pounds ($5.5 million).
The unique model features an ejector seat, machine guns, rotating license plates and other spy gear, which all reportedly work.
The silver coupe was first used by Connery to elude villains in both Goldfinger and Thunderball – early classics in the successful Bond franchise.
Bond creator Ian Fleming initially wanted to use a Bentley in the films, however, the use of the Aston Martin provided a major boost for the British carmaker, which received worldwide publicity in 1964.
The street version of the Aston Martin DB5 was released in 1963 and had a top speed of 233kph.
The car auctioned by RM Auctions Automobiles of London is one of two Aston Martins factory-modified for use in the early Bond films, and it is the only surviving example.
The car, which contains an early version of the modern-day navigation system, is described as being in excellent condition. The other 007-modified Aston Martin was reported stolen in 1997 and has never been recovered.
"This is the only genuine, 007 James Bond car," said Mick Walsh, Editor-in-Chief of Classic and Sports Car Magazine.
He said it was likely the car would end up on public display.