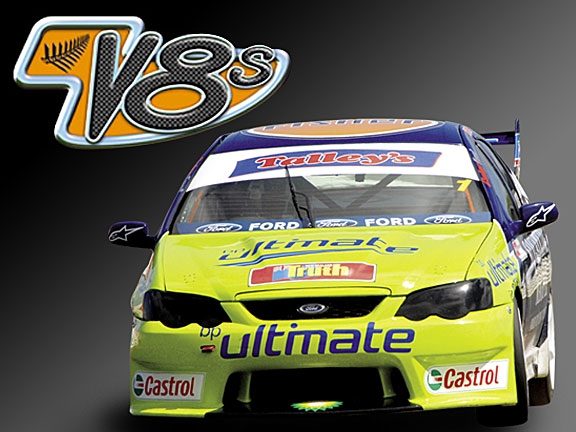 Tasman Motorsport Big Ben Holden Commodore driver Andy Booth has pole starting position for this afternoon's NZ V8s race at a rain-swept Timaru International Raceway.
Booth, who has been in the top three during all qualifying sessions at the South Canterbury track, took pole with a 67.380s lap.
He's 0.233 of a second faster than series leader John McIntyre (BP Ultimate Ford Falcon), with Paul Radisich five-tenths behind in another Falcon.
The sensation of qualifying was Aucklander Tim Edgell who has gridded the Chesters Falcon fourth. The team, run  by noted car tuner Randell Edgell, is rapt to be so far up the grid. 
Falcon racers David Besnard and Angus Fogg complete the top six.
Fujitsu Falcon fast man, Kayne Scott, will start from 10th after putting the car off the road in the third qualifying session.
Earlier in the day he had been right on the pace, 0.096 of a second hehind McIntyre in session one, and 0.010s behind Booth in the second.
The car is said to be carrying mainly cosmetic damage.