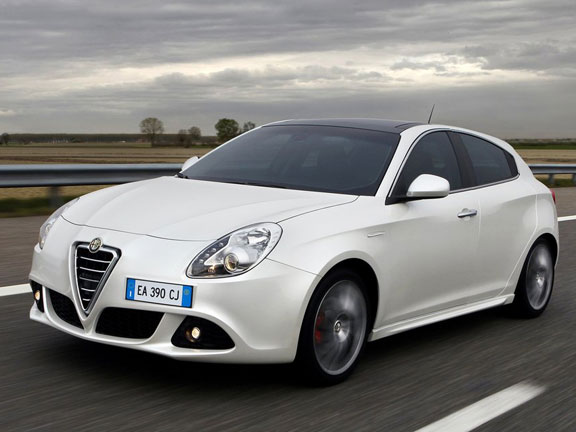 The seven finalists for the prestigious 2011 Car of the Year award have been revealed, ahead of the prize on 29 November.
The shortlist includes the electric Nissan Leaf, which is also up for Green Car of the Year, and the Alfa Romeo Giulietta, Citroën C3 / DS3, Dacia Duster, Ford C-MAX, Opel/Vauxhall Meriva and Volvo S60 / V60.
The seven contenders have been whittled down from a total of 41, ranging from luxury saloons like the Audi A8 and Jaguar XJ, to superminis like the Holden Spark and Suzuki Swift.
In order to qualify for the competition, the car must be a "new vehicle, available now or soon, in five or more European markets, and each has the prospect of at least 5000 yearly sales."
A jury of 59 car journalists from 23 countries will judge the winner.
COTY Previous Winners:
2010 Volkswagen Polo
2009 Vauxhall Insignia
2008 Fiat 500
2007 Ford S-Max
2006 Renault Clio
2005 Toyota Prius
2004 Fiat Panda
2003 Ranault Megane
2002 Peugeot 307
2001 Alfa Romeo 147
2000 Toyota Yaris
1999 Ford Focus
1998 Alfa Romeo 156
1997 Renault Megane Scenic
1996 Fiat Bravo / Brava
1995 Fiat Punto