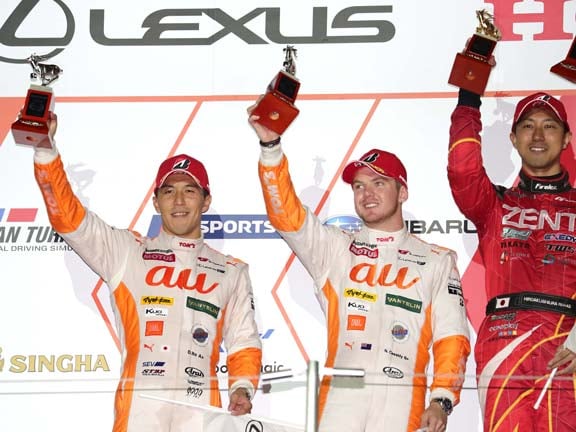 The pair fought their way through the field after Ito had only qualified the car 11th, denying Cassidy the chance to drive in the second qualifying session for the top 8 cars.
At the finish with Cassidy at the wheel they were just 1.2 seconds behind the winning Lexus RC F of Yuji Tachikawa and Hiroaki Ishiura after the 173 laps.
The race was run in changeable conditions with scattered showers, leaving Cassidy to race with dry weather slick tyres on a wet track at times, where he was consistently one of the fastest drivers.
Twice Cassidy took the lead during his hour long stints at the wheel. But pit stop strategy and the intervention of yellow flags for incidents on the track prevented overtaking and ultimately decided the result.
The pair are now sitting fourth overall in the 2016 Series which has three rounds remaining in Thailand and the final two back at the Motegi circuit in Japan.
Cassidy now returns to Europe for the next round of the FIA Formula 3 European Championship at Nurburgring in a fortnight. Cassidy currently lies third in that championship with three rounds remaining.