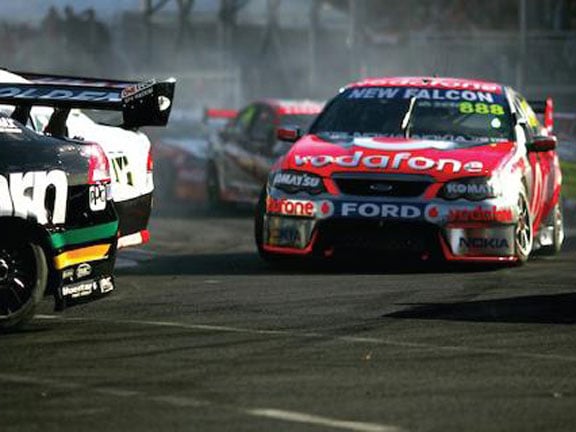 Numbers will be cut at next year's Hamilton V8s, according to reports by the Waikato Times.
Organisers will cap daily crowd numbers at 50,000 in 2009, below last year's 60,000 limit and despite permission for 80,000.
Last year drew complaints from general admission ticket holders about poor or obscured views.
Organiser Dean Calvert told the Waikato Times that creating a better experience for fans was the number one priority.
"This is a direct reaction to the responses that we had from year one. The most significant thing that we had to work on was visibility. If the feedback says to look at it, we'll look at it."
Event director Steve Vuleta said while overall capacity would drop, mainly through a cut in general admission tickets, the number of grandstands would rise, with an extra 2000 seats.
The most notable additions will be the "fountain" grandstand at the entrance to the Norton Rd roundabout and the "station" grandstand at the turn into High St. Capacity on the premium Founders grandstand at the hairpin will increase, while seating numbers will drop from 6800 to 4000 on the troubled "stadium" grandstand.
The official review into last year's event suggested other significant changes, including employing better quality security staff, removing trees from the circuit and looking at in-corporating downtown Frankton into the racing.
Organisers could also look at working with the accommodation sector to discuss the dangers of price gouging and poor quality, the review said.
Tickets to the 2009 Hamilton 400 go on sale next Monday via Ticketek outlets and the www.ticketek.co.nz website.
TICKET GUIDE FOR 2009:
Gold stands: Three-day passes: Adult: $185
Silver stands: Three-day passes: Adult: $160.
General admission: Three-day pass: Adult: $110.
Three-day pit pass: $25.