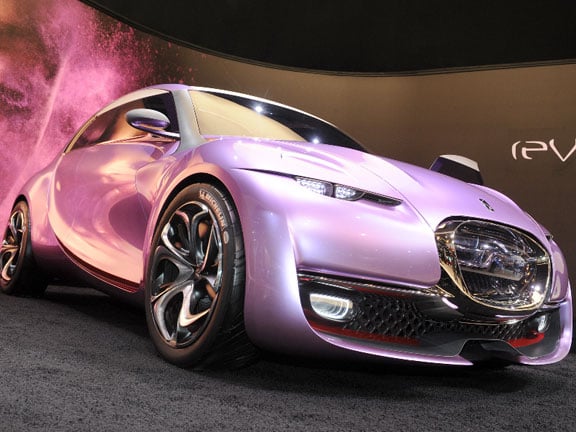 Citroen calls its canvas-roof compact city car concept "luxurious and colourful", "lively and spirited", but its what lies inside the four doors that is causing the most buzz.
Inside is a multi-coloured cabin, with woven black leather, crimson velvet and shiny aluminium which Citroen calls "a fashionable, glamorous and clearly feminine accessory to the driver's modern lifestyle".
The REVOLTe features a three-seater layout, with the driver's seat to one side and the back seats designed like a contemporary sofa.
The compact car measures 3.68m long, 1.73m wide and 1.35m tall.
It has a rechargeable hybrid powertrain with a small-capacity conventional combustion engine combined with an electric motor and battery recharging function.
Have a look at some Citroen used cars.