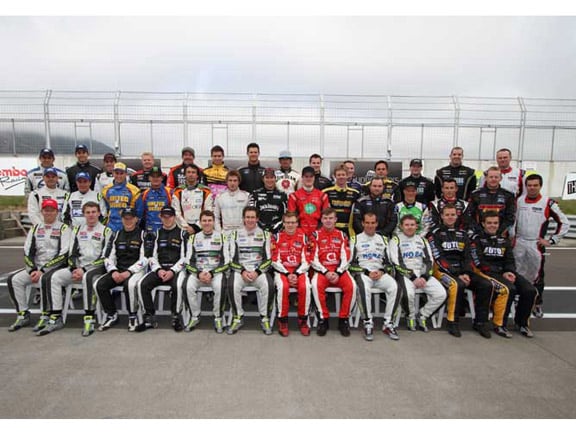 The field of 40 that raced at the Father's Day 400 at Taupo was one of the best fields to grace a domestic New Zealand motor racing series for years and there are high hopes of an even more impressive selection of co-drivers joining the regulars after the success of the Taupo event.
Greg Murphy does return in the Number 51 Mike Pero Mortgages car – but who will be alongside him? Nick Cassidy and Jack Perkins both enjoyed stellar debuts in the car at Taupo – their first racing with a V8 SuperTourer, and either would be a perfect fit alongside Murph.
John Penny joins Paul Manuell in the ORIX Holden as planned after Scott Harrison's one off race , while rumours are circulating about a new co-driver for Eddie Bell after Luke Youlden's one off appearance to replace Peter Sharmach. Youlden himself is one of the candidates.
There are a number of co-driver announcements due over the next few weeks as the countdown to the International 500 at Pukekohe continues, and we will be trying to bring you the new first here and on our Facebook site.