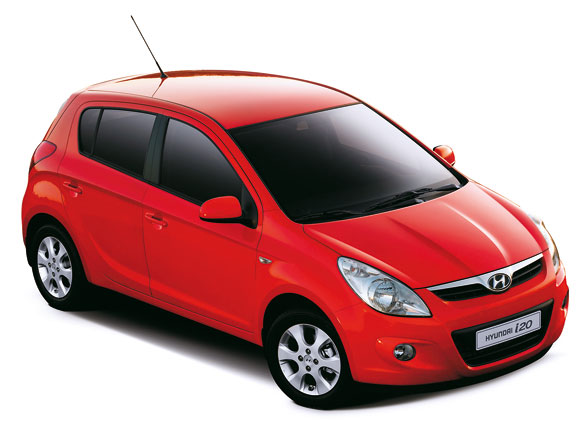 Hyundai will start selling its all-new i20 compact hatchback in New Zealand next year. The i20, which replaces the Getz, debuts at next month's Paris Motor Show.
"The i20 is tipped to become a best seller in the European Hyundai range, and we have the same expectations for it when it arrives here," says Hyundai Motors New Zealand boss, Philip Eustace.
"It has been built on an entirely new platform and much of the ride and handling development took place on European roads, which has created a firm and agile ride."
Hyundai's European Design Centre in Russelsheim, Germany, designed and developed the new five-door, which has a longer wheelbase than the Getz. In keeping with the i10 microcar (on sale here soon) and i30, the i20 uses Hyundai's trademark chrome-topped grille and teardrop headlights, with striking stacked rear light clusters.
As well as the standard i20, an i20 i-blue version is being launched. It incorporates modifications to enhance the standard vehicle's environmental credentials. Hyundai says the improvements have been achieved without compromising performance, reliability or driver satisfaction.
The i20 blue will be the first of a series of i-blue Hyundais. Key modifications to deliver a significant reduction in CO2 emissions and fuel consumption include full–length underfloor covers, a 15mm reduction in ground clearance, changes to the front and rear aerodynamics, low rolling resistance tyres and high performance, low friction engine oil. Eustace says the i20 blue has CO2 emissions of just 99g/km and can deliver fuel economy of four litres/100km.
He says the i20 could be available in New Zealand by mid-2009 and the i20 blue shortly after.