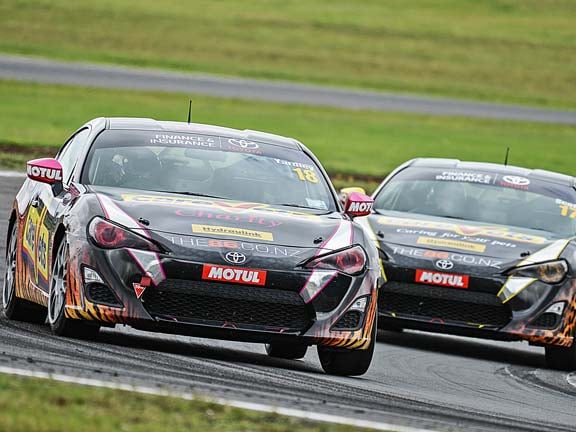 The scholarship offers a largely funded drive in the 2016-2017 Toyota 86 Championship as part of the two-car CareVets team, with 2015-2016 scholarship winner Ryan Yardley in the other car helping fine tune their racing technique.
Scholarship spokesperson and CareVets co-owner Keith Houston says the CareVets Racing Scholarship puts the successful driver in a two-car team environment and gives them the tools to visualise, plan and work towards their ultimate goal as a professional racing driver.
All scholarship applicants must be aged between 15-25 years. The aim is to ensure that a future champion can be nurtured through the course of the year.
Mr Houston says he is looking to select a driver with ability and potential who might not otherwise receive this kind of support at this stage in their career.
"There has been a very strong response so far, and we are bracing ourselves for a final surge just before entries close. It's human nature to hang back but what a shame to miss an opportunity like this!"
Applicants will initially be assessed according to criteria set out on the Scholarship website and eligible candidates will then attend an assessment event at Hampton Downs in the north Waikato on September 12 and 13.
Applications opened in July and close on August 28.