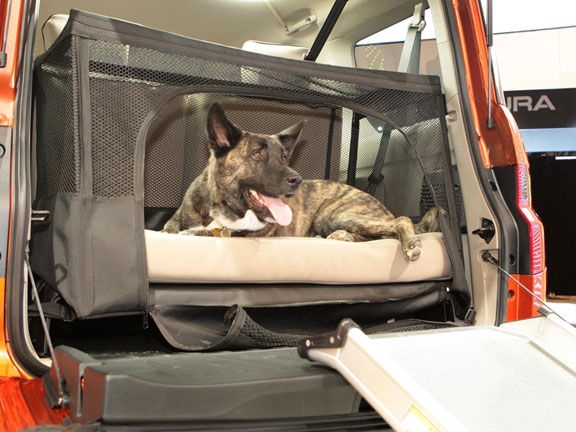 Honda showed its ultimate dog carrier at the New York Auto Show last week, in its new Element model.
Designs include a cushioned bed, rear seat and rear cargo area restraint systems, spill resistant water bowls, a 12V DC electric ventilation fan, and a cargo area load-in ramp.
Drivers can show off their dog-loving mindfulness with dog-friendly exterior emblems, toy bone-patterned floor mats and dog-patterned seat covers.