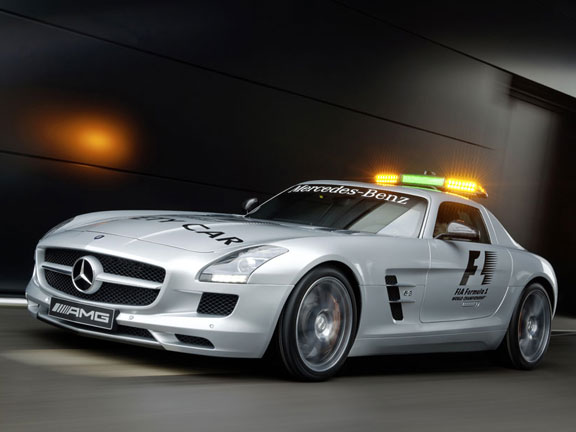 The SLS AMG safety car will make its debut at Bahrain's season opener on 12 March and will appear during all 19 scheduled races.
It will be piloted by 38-year-old former race car driver Bernd Mayländer from Germany, and will be on standby in the pit lane throughout the entire race.
The car features the same engine, power transmission, suspension and brake system as the standard-production SLS AMG but it's been fitted with a unique LED roof light system. It also comes with F1 logos and carbon-fiber exterior mirrors.
Read more about the Mercedes-Benz SLS AMG Gullwing here.