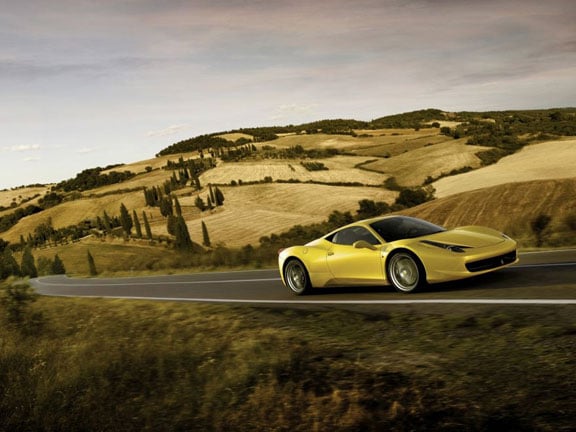 The British magazine nominated the 458 Italia as 'Supercar of the Year', and also the coveted 'Car of the Year' – a first for Ferrari.
In choosing the Ferrari 458 Italia as their 'Supercar of the Year', Top Gear praised it for "the new benchmark in getting from A to B as rapidly as possible". They also described the 570hp V8-engined berlinetta as "a game-changing car".
When nominating the car for the overall top award as 'Car of the Year', the magazine described how it became "our winner because the scope of its abilities is absolutely breathtaking", concluding that the Ferrari 458 Italia "isn't just a worthy winner, it's off the scale!"
The Ferrari 458 Italia was revealed at the Frankfurt Motor Show in September.