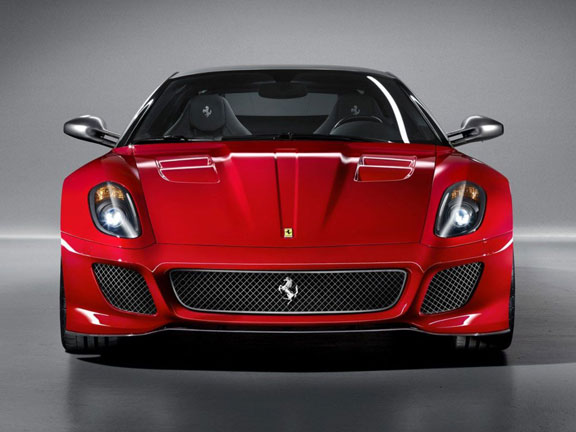 The new 599 GTO is Ferrari's fastest road car yet. It is powered by a 6.0-litre V12 engine pumping out 661hp and 619Nm of torque.
This pushes the car to a top speed of 335kph, and a sprint time of 3.35 seconds from 0 to 100.
These speeds have been achieved by the 599 GTO shedding weight – the GTO features thinner aluminum, carbon-ceramic brakes, and a lightweight six-speed gearbox (which can apparently shift in 60 milliseconds). It now tips the scales at 1495kg.
Thanks to the powerful engine, the 599 GTO can reportedly lap the Fiorano test circuit in 1 minute 24 seconds – a full second faster than the Enzo.
Ferrari has also added revised bumpers, new front spoiler, an aggressive rear spoiler and F1-style 'wheel doughnuts' (a disc which channels hot air and drag away from the brake discs).
The interior includes carbon fiber gearshift paddles, a Virtual Race Engineer to give feedback on vehicle performance, carbon fiber trim, and a leather/alcantara steering wheel.
Only 599 will be available.