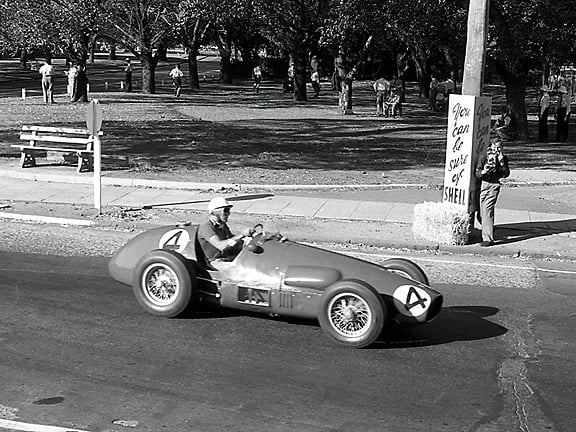 Legendary supercar maker and the most successful team in Formula One, Ferrari, is celebrating 60 years in Australia this year and it will launch the celebrations with a multi-million dollar parade of 60 Ferraris at the Australian Grand Prix on Saturday 17 March.
The parade will be followed by events and celebrations across Australia featuring many of the most famous Ferraris the world has seen, including the very first Ferrari to arrive in Australia, a Ferrari 212 Export coupe, which landed in Melbourne in 1952, just a handful of years after Ferrari itself was founded.
"It is as much a sign of the burgeoning strength of the Ferrari legend as it is of Australia';s interest in high performance cars, that the first Ferrari arrived here so early in the history of the company," says Kevin Wall, General Manager of Ferrari in Australia and New Zealand. "From the arrival of that first car to the latest models arriving this year, Ferrari has excited and enthralled road car and motorsport fans alike. Australian Ferrari owners are counted as amongst the most dedicated in the world and few places can match the excitement generated by a new model arriving in Australia or the passion of the Ferrari fans at the Australian Grand Prix."
Ferrari owners from around Australia will gather with their cars at Albert Park just after dawn on Saturday 17 March in a special display area open to the public in the Legends Lane, allowing close-up viewing of many cars rarely seen in Australia.
Headlining the display and making its first ever appearance in Australia will be the Ferrari 458 Spider, alongside the newly launched Ferrari FF as well as the Ferrari California and Ferrari 458 Italia to complete the line-up of today's Ferrari range. Marking Ferrari's F1 heritage, there will be two classic Ferrari Formula One cars in the parade driven by their Australian owners; Ferrari's limited edition supercars will be represented by the latest model, the Ferrari 599 GTO, as well as its predecessors, such as the Ferrari F40 in normal GTRE and LM forms; the mid-engine Ferraris will range from the original 246 GTS 'Dino', though the 308/328 and Testarossa that were TV stars in the 1980s to their V8 successors, the 355, 360 and 430. Classic Ferraris include the 365 GTB4, better known by its nickname, the Daytona, and the 365 GTS and 365 GT2.
"This is a unique event and very fitting for the 60th anniversary of Ferrari in Australia," says Kevin Wall. "This display shows the breadth and depth of Ferrari ownership in Australia, it illustrates the lengths to which Australians will go to own the finest supercars in the world and the passion that drives them. For the many legions of Ferrari fans in Australia, this is a unique opportunity to see this gathering of Ferraris. The fact that it is occurring in Albert Park, during the Grand Prix only adds to the occasion and its historic significance, given the Ferraris that have raced here in past and which will be taking part in the 2012 Grand Prix."