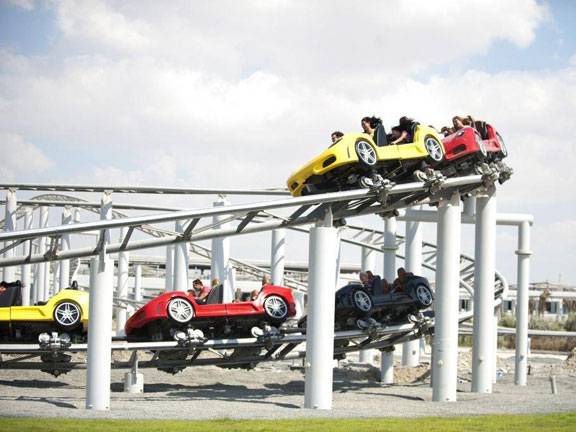 Thre years after construction began, Ferrari World Abu Dhabi is now open.
It's main attraction is the Formula Rossa rollercoaster, where riders accelerate to 240kph in less than five seconds. The height of the ride peaks at 52 metres and the track is 2.07km long.
Other attractions include the Junior GT, where children can race in a reduced-scale F430 GT Spider, and a touch of the home country with Italian restaurants and a virtual arial tour of Italy.