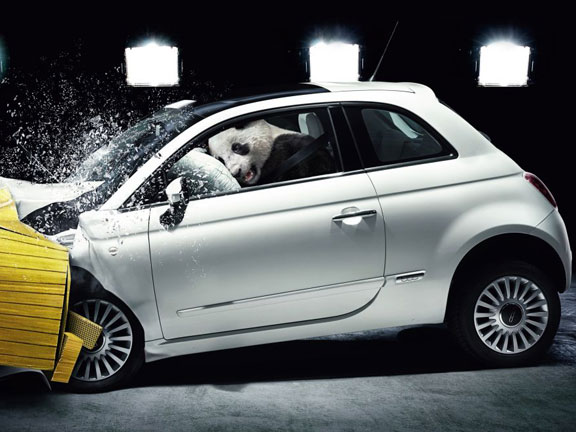 What better way to advertise your eco-friendly credentials than by putting cute and endangered animals through crash tests?
That's exactly what Fiat did in its latest campaign for the Fiat 500, aimed at showing that Fiat is equally concerned with safety and the environment.
The crash test shows that the 500 achieved a five star EuroNCAP rating.
How cute!
Read our review of the Fiat 500 here.