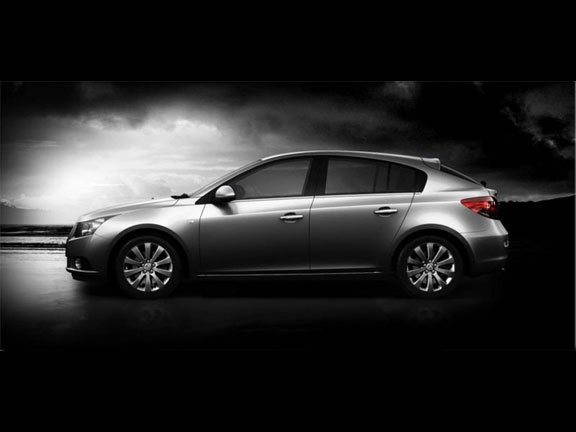 The hatchback version of the Cruze was designed by Holden's Port Melbourne design studio and will be sold as the Holden Cruze in Australia and as a Chevrolet Cruze around the world.
The Cruze was first shown as a concept at the Paris Motor Show. Images of Holden's own model were shown to Australian motoring media for the first time as part of the national launch of the new Australian-made Series II Cruze sedan in Melbourne this morning.
Holden Design Director, Tony Stolfo, said Cruze hatch highlighted the breadth of skill in the Holden Design Studio.
"The Holden design team works on a range of global design projects from small hatchbacks like the new Cruze to large wheel drive performance vehicles and also a number of exciting vehicles yet to be revealed," Stolfo said.
"The Cruze sedan is already a huge hit in Australia – so it was rewarding to work on a global project that we would also be able to adapt specifically for Australia.
"In designing the new five-door hatch we wanted to retain the sporty 'Cruze' proportions and bring the same Holden appearance to the hatch that we developed for the new locally-built Series II Cruze sedan."
The new Cruze hatch will join the sedan in Holden showrooms in the last quarter of 2011.
See the Holden Cruze for sale.