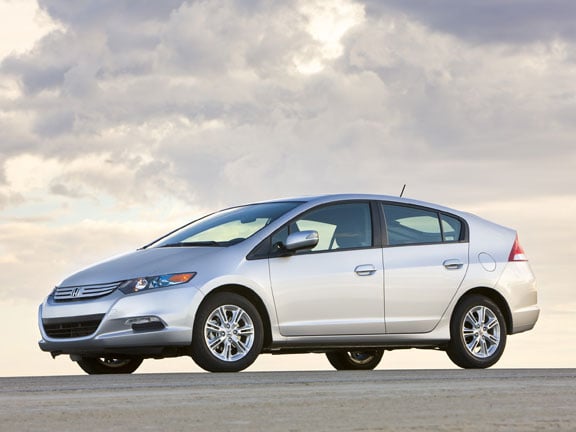 The car pictured is an American market model, but is likely to differ only in some details to Insights destined for other markets.
Honda has said it will go on sale in world markets during 2009; it aims to sell 200,000 Insights globally each year.
Honda New Zealand sales boss, Graeme Myer, says the Insight will be sold here, though he can't say exactly when.
The Insight is around the size of the Honda Civic, and will effectively give Honda NZ a five-door for that market segment. Currently only four-door Civics are sold here.
It's the first of a new family of Honda hybrids, and will be followed by a production version of the CR-Z concept sports car (pictured) and a Jazz hybrid