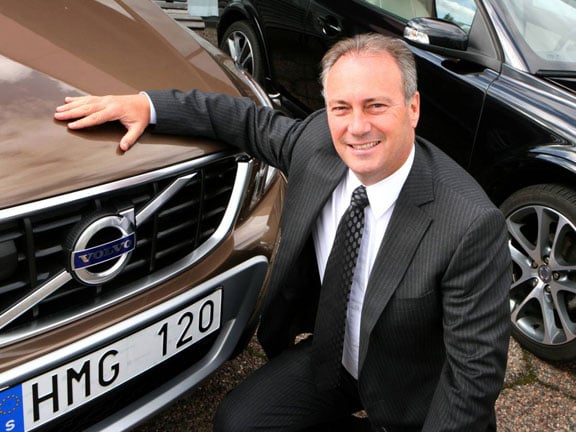 Ford says the sale is among options it's considering as it "re-evaluates strategic options for Volvo Car Corporation."
If it sells Volvo it will be the third premium brand the Blue Oval has sold in recent years. It sold British supercar manufacturer Aston Martin to a consortium headed by rallying supreme David Richards, and Jaguar to the giant Indian automotive company, Tata.
Ford has also sold part of its shareholding in Japanese mainstream manufacturer, Mazda.
Ford says its re-evaluation of Volvo's future is "in response to the significant decline in the global auto industry particularly in the past three months and the severe economic instability worldwide."
It's part of a "broad range of actions Ford is taking to strengthen its balance sheet and ensure it has the resources to implement its product-led transformation plan." It also fits with the company's ONE Ford plan.
"Volvo is a strong global brand with a proud heritage of safety and environmental responsibility and has launched an aggressive plan to right-size its operations and improve its financial results. We are committed to making the best decision for both Ford and Volvo," says Ford CEO Alan Mulally.
While the review is taking place, Ford will work with Volvo as it restructures under new CEO Stephen Odell (pictured); they'll also work to establish processes allowing Volvo to operate more independently.
Odell says Volvo plans to build a strong future based on "outstanding safety, an increased focus on environmentally friendly vehicles and contemporary Scandinavian design.
"We intend to build upon our strong brand heritage and to appeal to our global customers with vehicles like the new XC60 – the safest car Volvo has ever built.
"Volvo also will introduce seven low-emission models in 2009, giving us the best environmental product range in the premium segment.
"We have a strong brand presence in Europe, North America and the Asia Pacific region, and are growing in key markets such as China and Russia, where we are the leading premium brand."