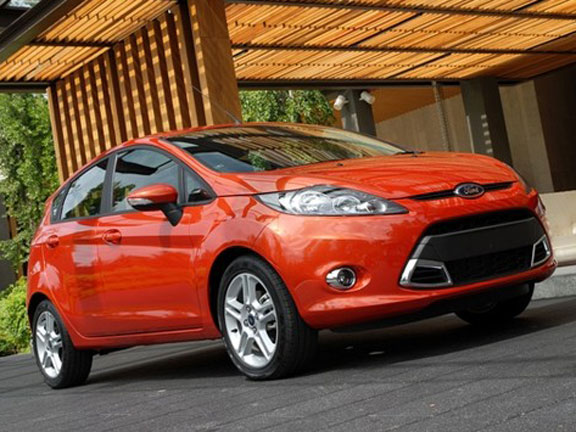 The first models from the enhanced 2011 Ford Fiesta range will go on sale 1 November, offering new Powershift® automatic six-speed transmission, diesel power options,a nd a number of equipment improvements.
Chief amongst 2011 Fiesta's changes is the addition of the new PowerShift® automatic six-speed transmission. Foprd says the PowerShift® introduces an efficient and smooth-changing double dry-clutch transmission option to the petrol variants, that "offers the convenience of an automatic with the fuel efficiency of a manual".
Effectively, PowerShift® consists of two transmissions working in parallel, each with its own clutch unit. The layout of the intermediate shafts means that gear changes can be prepared by pre-selecting the next gear while in motion and at full power. This leads to less torque interruption and a more consistent, smoother driving experience. The new transmission will be available with the 1.6-litre petrol engine.
The 1.6L petrol engine delivers 89kW and 151Nm of torqueand using a reported 6.1 litres of fuel per 100km (combined cycle, ADR81/02).
The Fiesta line up also includes the expansion of diesel power train beyond the ECOnetic model. The 1.6-litre diesel engine features 200Nm of torque and consumes 4.4-litres per 100km of fuel (combined cycle, ADR81/02).
Partnering the diesel engine is a five-speed manual transmission.
All 2011 Fiesta models will pack an impressive safety arsenal, which includes seven airbags along with the carry-over safety features of standard ABS braking, Emergency Brake Assist (EBA) and traction control.
A new sports suspension system on the Fiesta Zetec combines specially tuned front struts, bushings and damper stabiliser bars.
New sports front seats will also be added.
Subtle exterior design changes include new wheel designs and body-coloured bumpers.
See Ford Fiesta for sale.