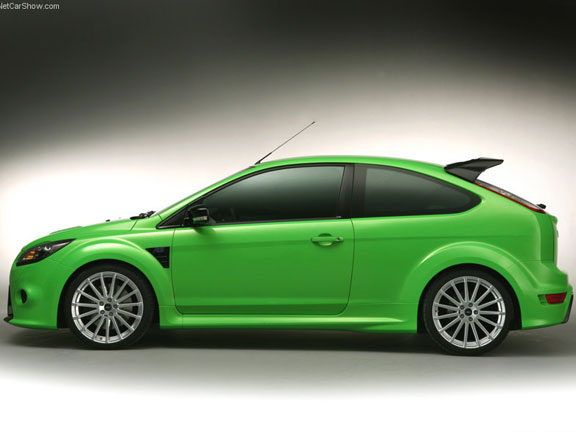 Former world rally champion, Marcus Gronholm, will drive an RS into the Millennium Stadium in Cardiff, Wales, before the final stage of the Leg 2 of Wales Rally GB this Saturday, December 6.
The new superhot Focus will lead a cavalcade of Rallye Sport (RS) cars stretching back nearly 40 years.
Ford starts selling the Focus RS next year. It's powered by a turbocharged Duratec 2.5-litre, five-cylinder engine.
With special camshafts, revised cylinder head and gasket, intake and manifold system, the motor develops 300 horsepower and 440Nm of peak torque.
The six-speed gearbox front-wheel drive car will hit 100km/h in less than six seconds and reach a top speed of 260km/h.
It runs a Quaife Automatic Torque Biasing limited-slip differential and RevoKnuckle front-suspension system which Ford says allows a standard-setting balance of traction, handling and performance to deliver all-wheel drive level grip with the power-to-weight advantages of FWD.
It has a wider track, enhanced driveshafts and rear anti-roll bar, revised springs and dampers, retuned steering, uprated brakes and a specially developed version of Ford's ESP system provides added safety.
The RS badge was last seen on the first-generation Focus RS in 2002. Over 38 years, Fiesta, Escort and Sierra models have also worn it.