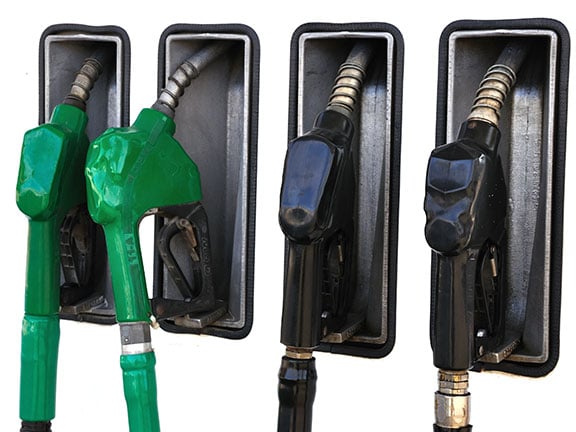 Both petrol and diesel prices fell 8 cents per litre during the month, with the price of 91 octane ending the month on $2.14 per litre at most outlets, and diesel on $1.44 per litre.
"The price of petrol is at the lowest it's been all year, while diesel prices are the lowest they've been in eighteen months," says AA PetrolWatch spokesperson Mark Stockdale.
"While oil prices have fallen nearly 30 per cent since June to their lowest level since November 2010, the commodity price for petrol has dropped only 20 per cent in the last four months. With commodity prices making up less than 40 per cent of the retail price – and taxes 45 per cent – that would have equated to a 17 cent reduction in pump prices if the New Zealand dollar had not fallen more than 10 cents in the last few months.
"If it wasn't for the big drop in the exchange rate, Kiwi motorists would be paying closer to about $2 per litre for petrol," Mr Stockdale said.
The AA says that while fuel companies have passed on most of the reduction in the imported cost of fuel, its analysis suggested they could cut prices by a few more cents, especially on diesel.
"Our monitoring of fuel company margins – the difference between retail prices and import costs and taxes – shows they are currently 3-4 cents per litre higher than the average margin for this year, and between 6-10 cents per litre higher than average margins during 2013," Mr Stockdale added.