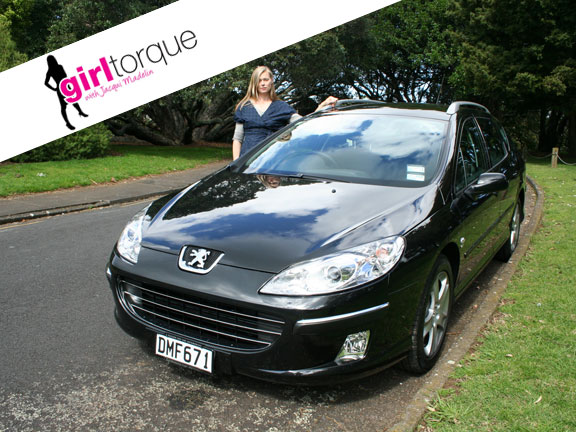 Why don't you see real-world cars and fashion linked more often? Petrol-heads might be interested in performance and handling, but lots of buyers just want their car to do the job, and fit their lifestyle.
Choosing a car for the right look is just as valid as choosing for its power – as long as you're happy with it. Right?
And half the population is female. We shouldn't feel ignorant because we can't tell a kilowatt from a kilogram, or because the car's colour and lines are important to us.
No matter how affordable the car, we all prefer something we like the look of – something that fits how we'd like to present ourselves.
That's why some car companies are linked to fashion designers, and events. Not that the average girl-in-the-street hears much about it.
Big ups to Mazda, which fails to play it safe by sponsoring the Hat and Hair awards in Timaru. From what I hear, this event's worth a trip – and its cutting-edge ethos is a natural fit for the brand.
Also a natural fit, Yvonne Bennetti and Audi. Both like rich materials, simple elegant lines, and touches of bright detail – sequins and beading for Bennetti, subtle strings of LED lights and brightwork for the cars.
Audi sponsors Fashion Week too, though you wouldn't know it during the shows. So many designers have conflicting sponsors that it has to be restrained with its branding.
Treslise Cooper, for example, is sponsored by Mercedes, ever since her local dealer spotted the fit. She's moved from CLKs to a CLS – yes, she bought it. Both brands favour luxury and elegance, Cooper's look arguably boasting more quirk than the cars, but the two have a moneyed ethos that goes well together.
These brands sit in rare air, though; clothes and cars for the rich, the events that link them exclusive.
Further down the financial ladder, Peugeot retains its link with Kate Sylvester, her business-home mix, innovative approach and environmental awareness a good match to the French brand.
A good match, but it's still hardly school-run attire. So what about the rest of us, who might stretch to a couple of Sylvester pieces, or a nearly-new Trelise, but usually shop at Max – or Farmers? Who drive affordable and often second-hand cars, albeit as new as we can afford.
For most, it's a matter of trawling the internet to see what car designs we like, before following them up in the classifieds or at dealerships.
As for clothes, the 30 Days of Fashion and Beauty is a breath of fresh air – particularly when it links today's clothing looks with today's cars. Today's looks, at an affordable start price. Seems I should spend a lot more time trawling the racks at Farmers.
Read previous Girl TORQUE columns.