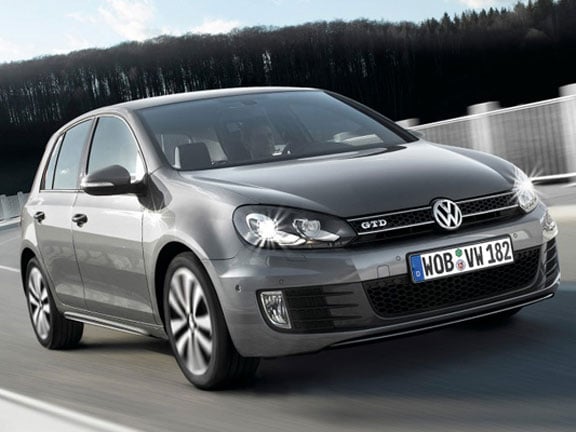 Following on from the new Polo, Bluemotion and Golf GTI, the GTD is Volkswagon's latest offering, on show in Liepzig this week.
It features a 125kW TDI engine and either a six-speed manual or DSG twin-clutch transmission.
Volkswagon says the car boasts low fuel consumption: the common-rail engine requiring 5.3 litres fuel per 100 kilometres. That corresponds to CO2 emissions of 139g/km.
The GTD will reach a top speed of 222km/h and accelerate to 100km/h in 8.1 seconds.
the GTD gets the GTI's suspension setup, with stiffer springs and firmer dampers than regular Golfs.
It will also be available with Volkswagen's Acitve Control Chassis, and it gets a similar body kit to the GTI's, with the same honeycomb grille.
No word on a NZ release yet, but the car will go on sale in the UK in July.