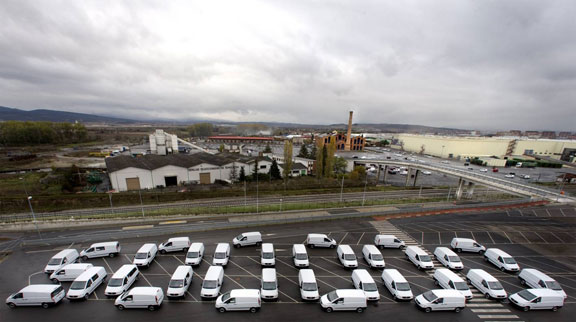 Van 500,000, a black Viano 3.0 CDI, rolled off the line last week and will be delivered to a customer in Holland.
Mercedes began building the Vito van and Viano MPV at the north of Spain factory in the first quarter of 2003.
The factory, in Spain's Basque region, employs more than 3000 and is surrounded on the same site by six supplier firms that build modules that are then shipped across to the assembly halls.
The bodyshop is 93 percent automated, and the production robots operate with repeat accuracy of only 0.2mm maximum deviation.