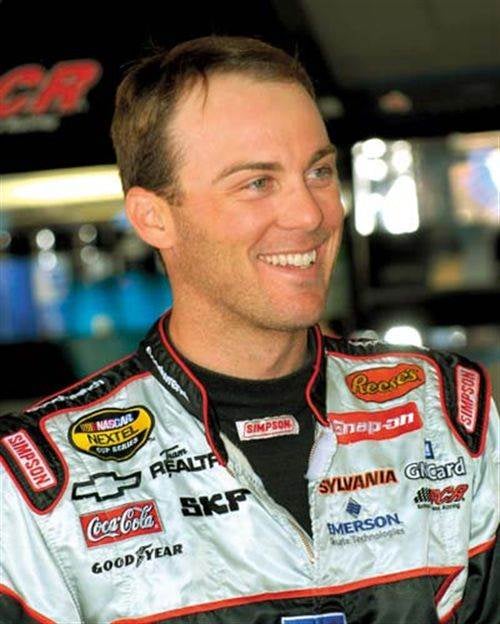 Stewart had got past fellow Chevrolet Monte Carlo racer Harvick and looked set for victory before yellow caution flags flew, closing the gap again.
Harvick came back at Stewart on the lap 84 restart, and the defending champion held him off for three laps. Once past, Harvick opened a good lead.
"I was thinking 'Oh my God, how am I going to drive into the corner with that car and pass him back?'" he said of Stewart's pass. "It seemed like his brakes were fading, and this GM Goodwrench Chevrolet was really good. I had a lot of fun racing there with Tony."
Stewart was forced to settle for second, and offered no excuses.
"I overdrove the entries and exits (of corners)." he said. "(Harvick) was good. I knew my only shot was to get him there in the back (of the circuit). He gave me the outside (difficult to pass on line), he didn't want me getting on the inside and I got by him on the outside. That was a lot of fun (but) we just overdrove it a little bit and opened up the door. The only shot to get by him was the first time we got by."
Jamie McMurray finished third in his Dodge Charger.
"I thought I could get by (Harvick)," he said. "I felt like I was catching
him before we had our pitstop but when we restarted, his car was just so quick."
Robby Gordon (Chevy) and Carl Edwards (Ford Fusion) completed the top five.
Pole-winner Kurt Busch lost the lead after pitting too early on lap 54 during a caution period and that gave the lead to Harvick.
Busch was later involved in a multi-car crash and then spun on the last lap, finishing 21st.