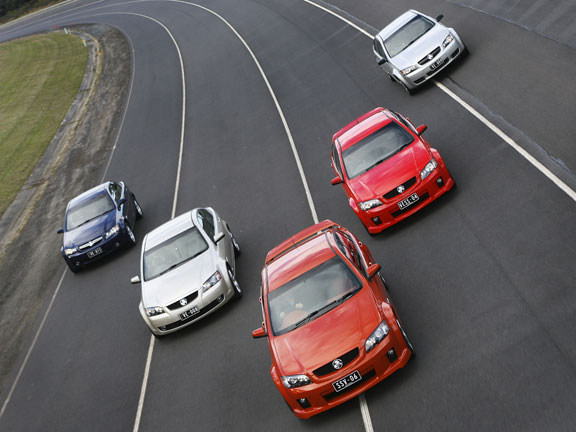 Holden is to slow production of the current VE Commodore, before rolling out its new VEII Commodore later this year.
Holden has confirmed it will shut down its Adelaide assembly plant for 13 days in July and August as it begins to phase out the VE.
"Ahead of updating our locally produced Commodore range later this year, we need to prepare for a smooth run out of the current model within the plant," a Holden spokesperson said.
"To do this, we have been working with the union to balance short-term manufacturing plans that will allow us to taper production of the current range, before ramping up with the new model."
The new VEII Commodore model is unlikely to feature any major changes, though a few tweaks to the interior and exterior are expected.
Engines are also likely to be revamped for better economy and emissions.
One of the big changes for the new model is Holden's introduction of its E85 models which are capable of running on a mixture ranging from 100 percent petrol to a 85 percent ethanol and 15 percent petrol blend.
Sales of the current Commodore range are still strong, and the car was the highest-selling model in Australia for March.
"The company has enjoyed a strong start to 2010 and anticipates a great response to the updated Commodore range later in the year as we seek to extend its reign as Australia's best-selling car," the spokesperson said.
Holden has also confirmed it will begin local production of the Cruze later this year, with a market launch expected in early 2011.