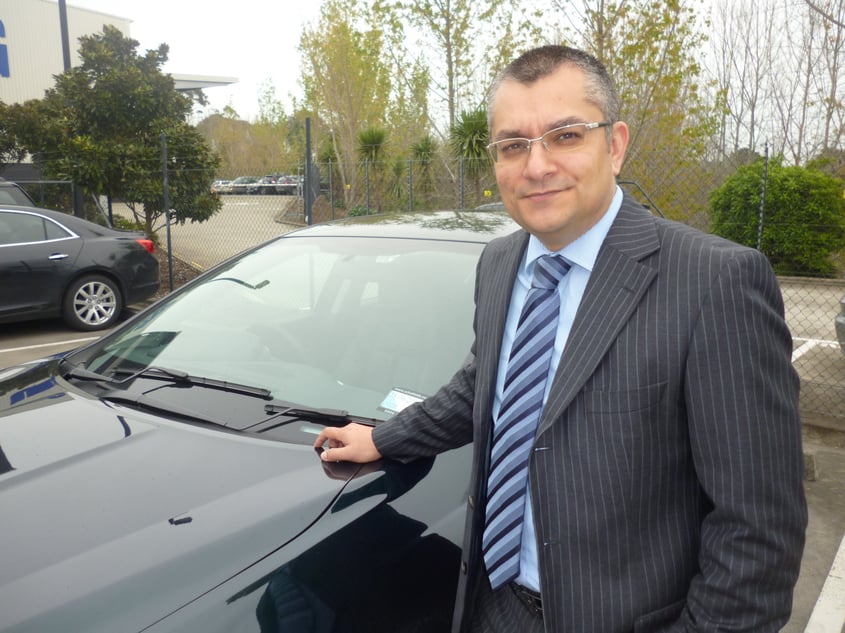 Mr Murray has been responsible for leading Holden back into a profitable organisation following the near collapse of General Motors during the global financial crises and will take up the role of director of sales operations at GMH in Australia from 2015.
Jeff Murray and his wife and two daughters have loved their time in New Zealand and have not only come to appreciate the people and culture but have also managed to travel extensively throughout both islands.
"It is bitter sweet really, we are looking forward to going home but have really come to love this country, the people and culture. My daughters' even sound like Kiwi's now and absolutely love the All Blacks," said Murray.
Jeff Murray has worked for GM Holden since leaving university with an honours degree in commerce and has been able to put his qualifications along with almost 20 years' experience to good use.
"I am proud of what we have been able to achieve over the past few years and really appreciate the work and effort not only from my staff but from all our Holden dealerships. Kiwi's know Holden is a great product and we will continue to provide them with the best possible car buying options."
GM Holden chairman Gerry Dorizos discovered very early on in his tenure that Jeff Murray provides some unique credentials not the least of which is his penchant for working numbers and he is keen to utilise these skills across the Tasman.
"I am very pleased with the work Jeff has done at Holden New Zealand and I look forward to having him back in Australia to continue to help drive the business over here," said Mr Dorizas.
The Murray family will be celebrating Holdens 60th birthday in New Zealand later this year and making the most of their time here before returning to Australia for Christmas.
Browse Autotrader's range of Holden cars for sale.