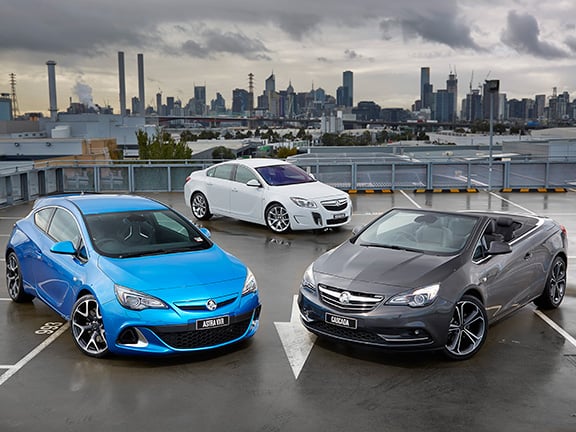 Executive vice president and president of GM Europe, Karl-Thomas Neumann, made the announcement at the opening of the Paris Auto Show.
"I'm very excited about the role our great products will play in the resurgence of the Holden brand, by being able to provide more than one-third of Holden's future product line-up," Mr Neumann said.
"Spearheaded by Opel's DRIVE! 2022 strategy, we are making significant investments in new models, engines, transmissions and testing facilities to ensure we deliver truly world class products to our export markets like New Zealand and Australia."
Holden's chairman and managing director, Gerry Dorizas, confirmed the decision, stating the three European-sourced vehicles to be launched in New Zealand and Australia in 2015 would be just the start of things to come.
"We are absolutely committed to bringing the best possible products from GM's global portfolio to New Zealand customers to support a strong and exciting future for Holden," Mr Dorizas said.
"Holden and Opel share very similar core brand values, including our commitment to performance, engineering excellence, vehicle dynamics and technology, which makes this such a strong and obvious partnership.
"Opel's commitment to performance and quality aligns perfectly with Holden's heritage and brand and in turn, these fantastic vehicles will benefit from being backed by one of New Zealand's strongest brands."
Earlier this year Holden announced that it will launch three European-sourced vehicles in the first half of 2015 – the sleek Cascada convertible, the Astra GTC and VXR three-door hatches and the sophisticated Insignia VXR performance sedan.
"The performance credentials and premium execution of Astra, Cascada and Insigina are a perfect match for Holden and will provide yet more fantastic choice for our customers," Mr Dorizas said.
Browse Autotrader's extensive range of Holden cars for sale.