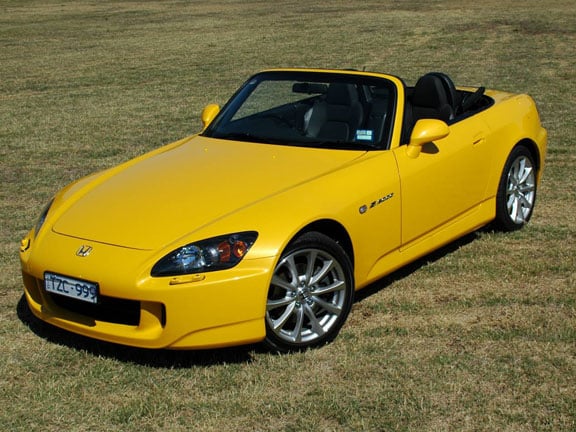 First it withdrew from Formula 1, then it cancelled the projected front-engined NSX supercar, now it says the S2000 sports car will drive into the sunset at the end of 2009 never to return.
At least Toyota, under new CEO, Akio Toyoda, is staying in Formula 1, is forging ahead of the Lexus LF-A supercar, and is signalling an intention to return to the spirit that built cars like the MR2 and Supra.
Honda announced today that 2009 will be the S2000's final model year. Introduced in 1999 for the 2000 model year, the S2000 was envisioned as a limited-edition tribute to Honda's 50th anniversary. But Honda kept the S2000 production to meet continuing customer.
"The S2000 is a sports car designed by enthusiasts for enthusiasts," says a Honda executive. "It raised the bar for all future roadsters, and it's already considered a classic by many Honda fans."
Honda sells the S2000 in 64 countries with cumulative world-wide sales of more than 110,000; it sold 65,000 in the United States.
Honda has said that it's re-focusing itself as a maker of fuel-efficient, hybrid and small cars. American reports are tipping it will use the CR-Z hybrid as its sporty model.