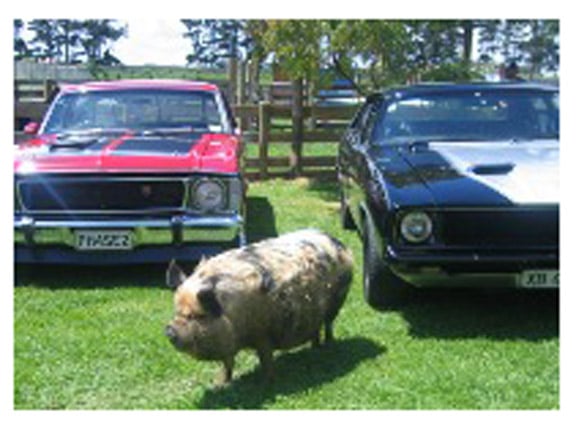 The Hot Rod & Classic Car Show and charity auction on Sunday 30 September 2012 at SPCA Animal Village, Mangere, will feature more than 180 crazily modified and superbly restored cars, plus food stalls, live music, spot prizes, hot rod rides, and FREE fun for the whole family.
The charity auction from 1.00pm to 3.00pm will feature a stunning collection of donated items up for grabs, including a Trueform Spa Pool valued at more than $6000, signed rock merchandise (including a signed Slash CD and signed System of a Down and Franz Ferdinand photos), power tools, hair dryers, car valet vouchers, and much more. All proceeds from the auction will go to SPCA Auckland.
Organised and sponsored by Renegade Rod and Custom Club and Trueform Spa Pools, the annual event also offers visitors the chance to win a $100 cash door prize, quick-fire raffles throughout the day, and all-day entertainment and activities for kids – including a slushy drinking contest organised by Slushy Guy.
Self-described westie comedian Ewen Gilmour will be on hand to judge the best hot rod, plus Emmett Skilton from the Almighty Johnsons and other celebrities are expected to attend.
Event: Hot Rod & Classic Car Show + charity auction
Date: Sunday 30 September 2012
Time: 9.00am to 4.00pm
Venue: SPCA Auckland Animal Village, 50 Westney Rd, Mangere
Entry: FREE (donations appreciated)
Info: call 09 256 2520 or go to www.spca.org.nz